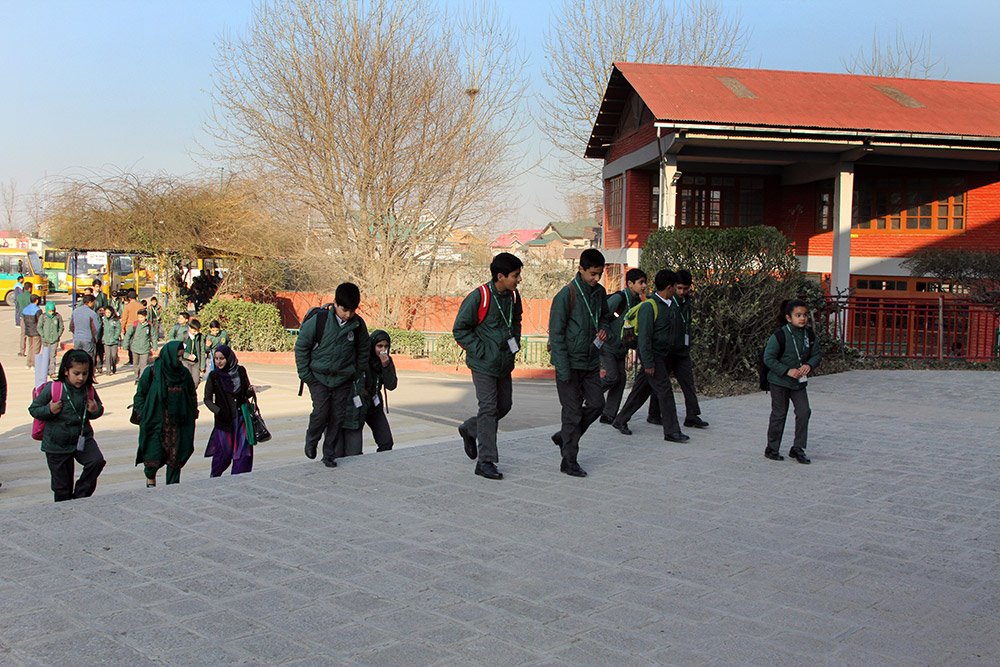 First day of Academic Session 2017-18
---
"School bells are ringing loud and clear; vacation's over, school is here" – Winifred C.Marshal
It is that time of year again where we wake up early, all happy and cheerful, anxious for the day to start —"The First Day of School!"
The start of a new session is always a time filled with excitement. It was a warm atmosphere in Tiny Tots today as the day was filled with mixed emotions both for teachers and children. The children were welcomed by teachers with a warm smile as they walked in.
The day kicked off with positivity and cheer. Teachers were seen making students comfortable and cozy in their new classrooms. Everyone was feeling excited and felt glad to meet their old friends, new teachers and a new schedule.
The "Welcome Assembly" was held for students by the teachers. Students enthusiastically performed a mass drill for warm up and to feel refreshed. It all seemed serene as the students and teachers together prayed to God for a successful year ahead. Children giggled around as a group of teachers performed a hilarious skit. Through the skit, teachers conveyed a simple message to the children to follow good work habits and keep their belongings at proper places. The assembly ended with an enjoyable dance where teachers and children danced together on the beats reminding all that School Is Fun.
As the school bells start ringing, let us all look forward for a bright year ahead and make it productive and inspiring for our children.