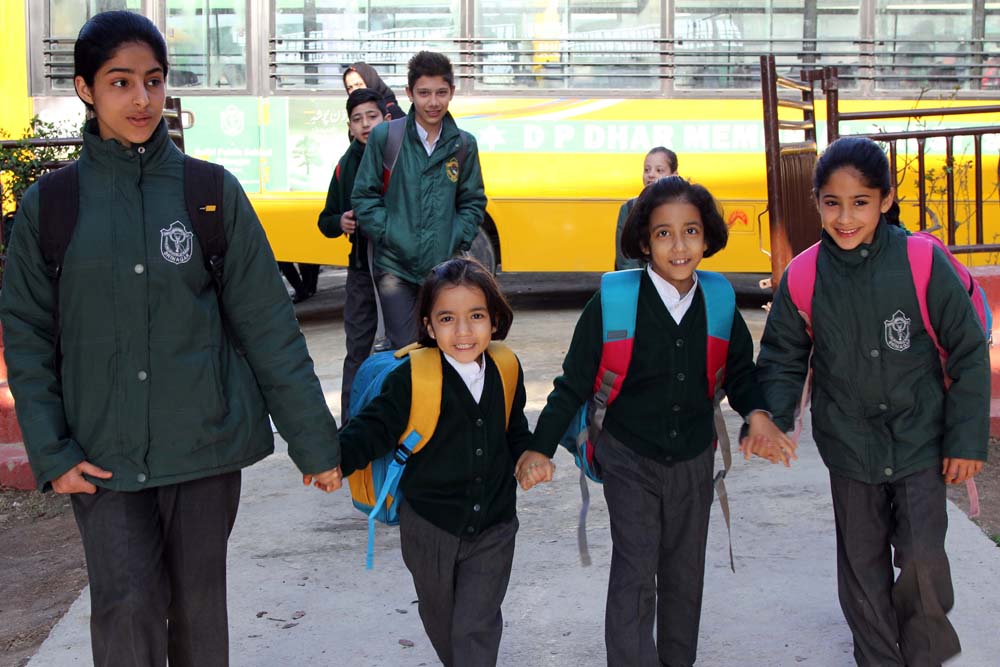 First Day of Academic Session 2016
---
"When you enter the school……..
You are scientists, You are explorers, you are important, you are loved, you are respected, you are a friend and you are the reason we are here"
With this beautiful thought we begin the first day of academic session 2016.
A welcome assembly was conducted by the teachers of secondary wing today which was anchored by Asima Khanam. The aim and objective of the assembly was to welcome the students and to make them feel comfortable. Ms. Shafaq (Acting Principal) gave the welcome speech which was inspiring. Mr. Showkat and Ms. Nowsheen (In-charges of class 9th and 10th) instructed the students about the code of conduct. Teachers started the morning assembly with the prayer "Lab pae aati hai dua". Moreover, a beautiful song was presented by Mr. Arshid which really touched the students.
Ms. Taranum also briefed the students about various activities to be conducted in year to come.
Assembly was concluded with a short poem by Ms. Asima Khanam.