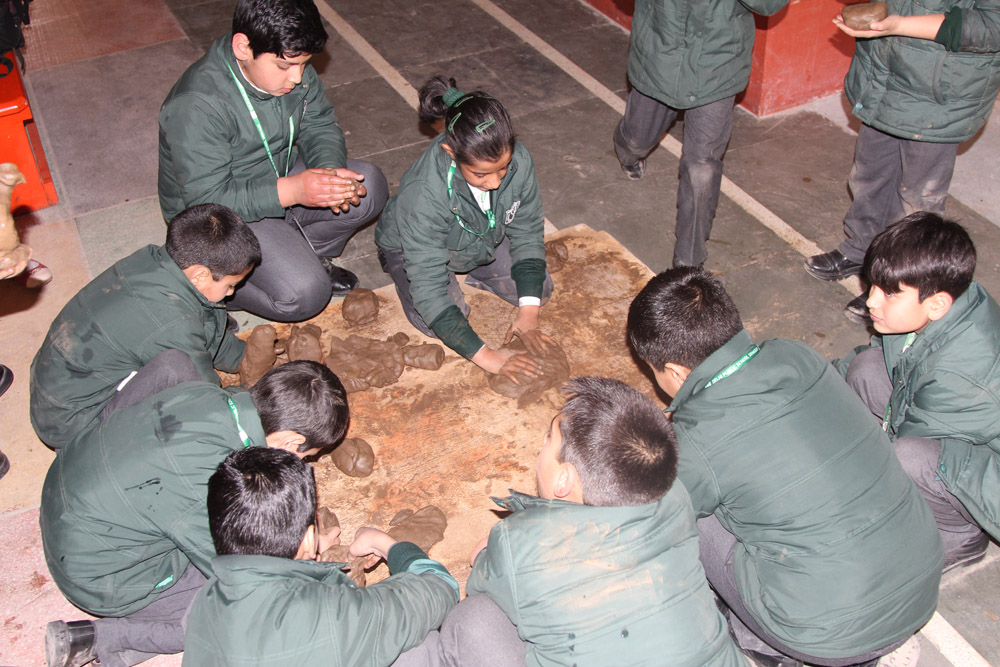 Friday Club Activities for the session commenced in the school
---
Friday club activities started on 17 March, 2017, for the first time after the school reopened for the new session. Our school is the only school in the valley which conducts weekly club activities on every Friday in all wings. This year we have involved all the human resource from each and every department in proper functioning of the club. We have also introduced the concept of involving parents of the students into the club activities on voluntary basis. Every Friday we have 26 different clubs functioning at different venues in the school such as: theatre, sculpture, pottery, cooking, Takekwondo, Thang Tha, IT, embroidery, Aari work, Batik printing, school health club, Warli art, instrumental music, vocal music, reading club, skating, debate, commercial art, paper machie, athletics, willow work, yoga, public speaking, Koshur tehzeeb and graffiti.
Children are provided opportunities to discover and develop their talents under the guidance of teachers and some resource persons. The activities meet the individual interests of students and encourage them to nourish their skills and talents. The various objectives met by the different clubs are:
They develop and refining the communication and soft skills.
They inculcate the importance of fitness and development of sportsman spirit.
They nourish and nurture the talent in athletics.
They highlight the vibrancy of various arts and develop an appreciative spirit for arts, music and theatre in children.
All these clubs provide the students a break from the monotony of regular class-work and help developing creativity.
All the teachers and students actively participated and worked hard to make these activities fruitful and full of fun. The students showed great enthusiasm in their respective clubs.