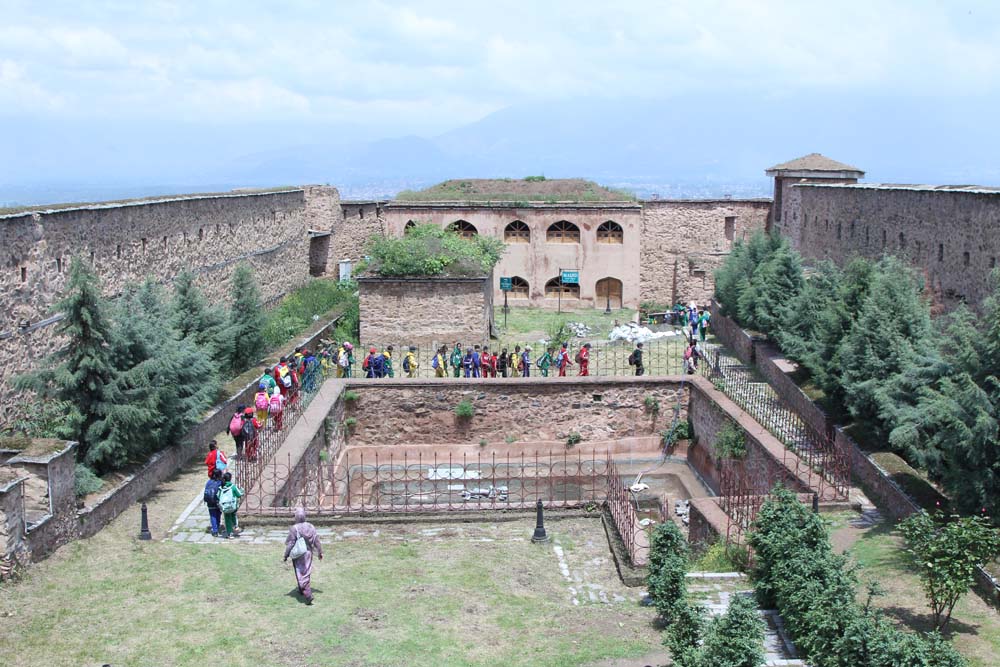 Grade IV students explore the history and culture of the region with a visit to Hari Parbat Fort
---
The Grade 4 students of Delhi Public School Srinagar went on a day trek to the Hari Parbat Fort of Srinagar on May 09. The academic in-charge of the wing, Ms. Radifa Khan, led the group and made sure that everything ran smoothly throughout the day.
Hari Parbat Fort is a historical landmark located on the banks of the Jhelum River in Srinagar. The fort was built during the 18th century by the Afghan Governor of Mughal Emperor Akbar, Atta Mohammad Khan and it holds great significance in the history and culture of the region. The fort is situated on top of a hill, which provides a panoramic view of the city of Srinagar.
The Grade 4 students were excited to visit the fort, and they were divided into various sections for the tour. The students were given a guided tour of the fort, which included a visit to the temple, Masjid, and other historical structures within the complex.
The students were also briefed about the history of the fort and its significance in the region. They were amazed to learn about the intricate architecture and design of the fort and how it was used for strategic purposes during wars and conflicts.
Overall, it was an excellent learning experience for the Grade 4 students of DPS Srinagar, and the visit to the Hari Parbat Fort was a great way to explore the rich history and culture of the region we look forward to more such trips in the in future.