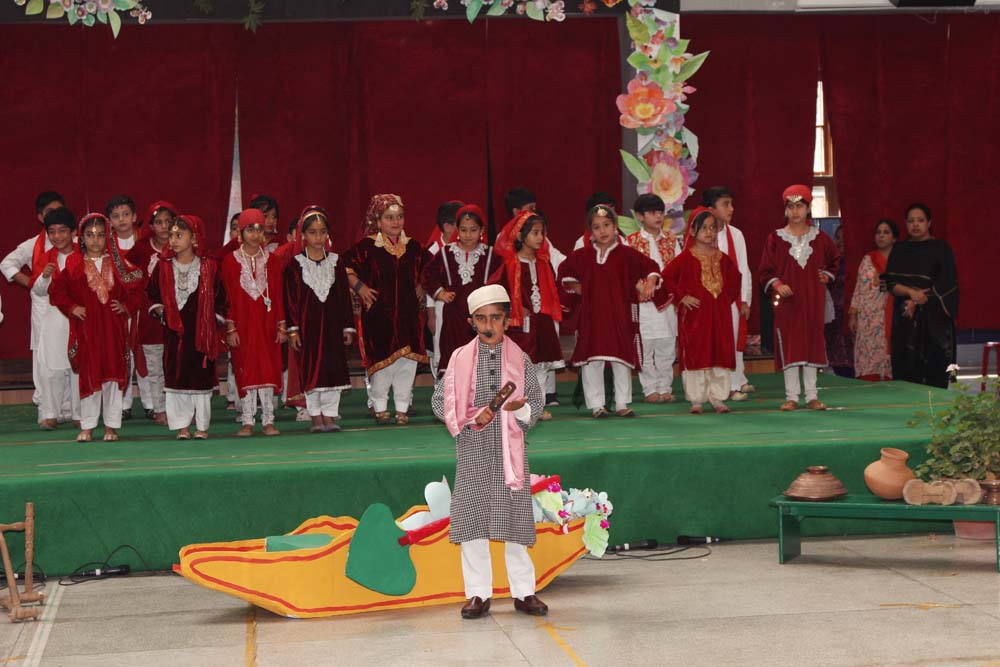 Grade I celebrates Annual Day
---
Delhi Public School Srinagar organised the Annual Day for class 1 today, 16th September 2022. Theme for the annual day was "Meeras-e-Kashmir" which was aimed to celebrate the culture and heritage of Kashmir, and create awareness about it.
A traditional prayer in Kashmiri "Sahibo Sath Chhem Mye Cheani…." commenced the event to invoke the blessings of Almighty. After that, one by one, the students of different sections of class 1 performed various programs. The programs included a welcome song, some enthralling dance performances on famous Kashmiri songs like Hukus Bukus, Bumbro Bumbro, Jannat-e-Kashmir, a traditional dance 'Roaf' and ramp walk. The audience was completely captivated. Kashmir's culture and tradition was reflected through some depictions by children. The children showcased love and simplicity that use to prevail among the people of Kashmir. Few children also performed Ladishah emphasizing on importance of Kashmiri language, and role of teachers. Some Kashmiri riddles and jokes were also included in the show. The show put forth by the children was truly spell binding – leaving the audience yearning for more.
Apart from parents, the event was attended by Chairman Mr Vijay Dhar, today's chief guest Ms Shameema Akhter-a known Kashmiri singer, Principal Ms Shafaq Afshan, Academic Incharge Ms Radifa Khan, other incharges and teachers.
Speaking on the occasion, Mr Vijay Dhar cheered children for putting up such a beautiful show. He also emphasized on parental role and asked them to be a active part in the progress of school. Mr Dhar also praised teachers for their hard work.
Specially abled children also performed in the event which was appreciated by the audience and were encouraged with huge claps.
Few parents among the audience also shared their views about the event and school. They were appreciative of the efforts taken by school management and teachers for overall development of children.
Ms Shameema also graced the event with a spellbinding performance which was the cherry on the cake.
At last, principal Ms Shafaq Afshan highlighted that maintaining links with culture is important for its preservation. Children must remain connected to their culture and heritage to retain their identity. She also admired students and teachers for the delightful event.