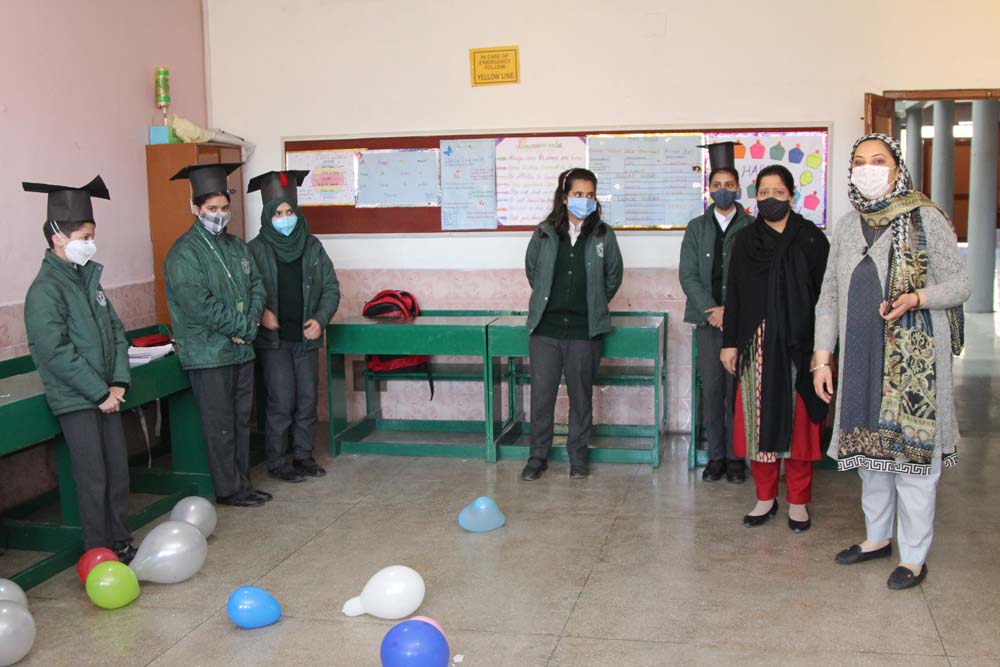 Graduation day celebrated
---
The staff and the students of class VI celebrated the Graduation Day on 2nd and 3rd April, 2021. The day started with heartfelt greetings from Ms Shafaq Afshan- the Vice Principal of the school. The occasion was graced by our Academic Head Ms Monisa Khusheed, Ms Radifa, Ms Syed Sumaira, Mr Saleem, Mr Zeeshan, Ms Nazia Baqal and Ms Nazma Bhat.
The event started with the school prayer to seek the blessings of almighty, "Lab pe aati hai…" wherein all children stayed in their respective classes maintaining all the SOPs, which were decorated beautifully. The main focus of the ceremony was to appreciate the efforts of the parents and teachers for their unfailing support throughout this pandemic, in which the students were nurtured through wide variety of experiences..
All students received the graduation certificates, and shared their experiences of the previous class and the resolution for the upcoming session. The students were applauded for their success. The Vice Principal was spell bound with their mesmerizing performances. The students threw their attractive mortar boards up in the air to celebrate this grand event.
It was indeed a joyous and memorable day for the students and the teachers . The event ended with the group photograph, wherein class VI assembled on the stage (section-wise) along with their respective Homeroom teachers.
Day 01
Day 02