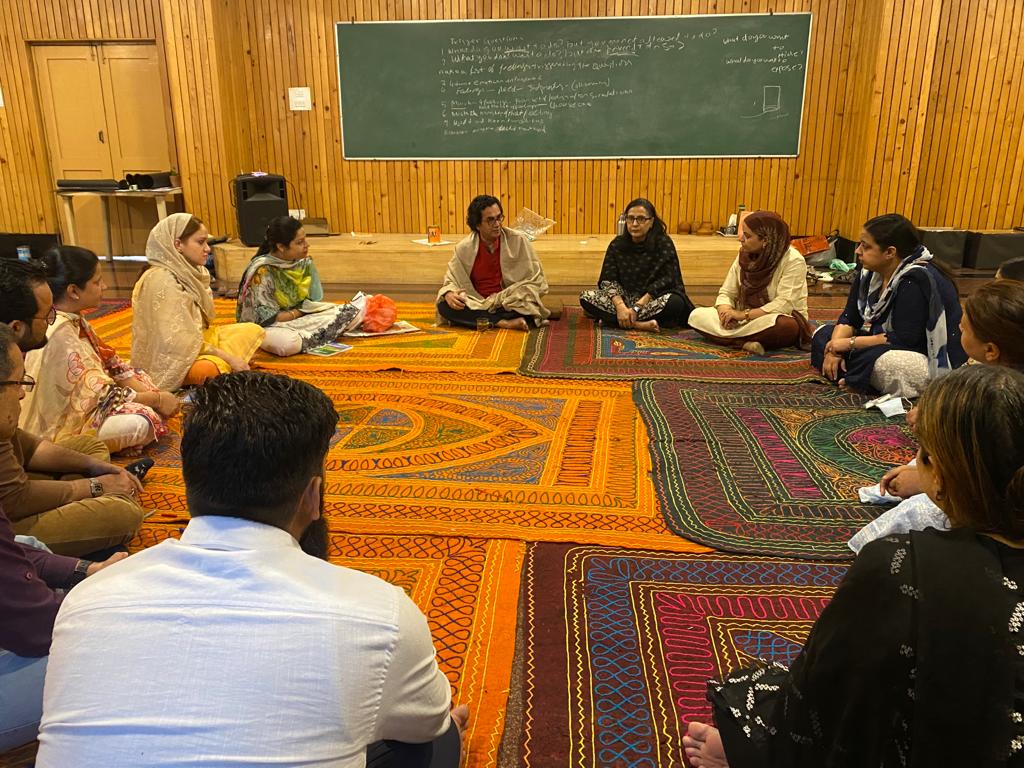 Incharges get schooled on 'self-care' through art therapy
---
Lamenting that problems that existed before have now been exacerbated by the novel coronavirus pandemic, the experts argue that mental health wellness should be mandatory for teachers as their roles are highly demanding. And art can be an incredibly powerful tool for working through difficult emotions. DPS Srinagar has always prioritized and supported the mental well being of its teachers and staff and helped them adopting a growth mindset towards learning and teaching. With the aim to improve the overall socio-emotional wellbeing of all the school Incharges, an art based therapy workshop was organized on September, 30 with the school's guest faculty, Mr. Vikramjeet Sinha.
Mr. Vikramjeet Sinha was the resource person for this workshops. He has been working with the School for past four years and is an Art Based Therapist/Stage Actor and Director based in New Delhi. The workshop was about the process of taking the internal struggles, emotions & anxiety and breaking them down to create art. The workshop started with a brief meditation or mindful check-in. This created a more relaxed setting which encouraged the incharges to delve inwards and explore their inner thoughts and emotions. Vikramjet then asked the incharges to paint a clay pot using different layers of colours just with the bare hands with an aim to scuplt out distress.
The attendees of the session felt their way through emotional art-making, while learning more about themselves and their anxieties along the way. Playing with colours and paints proved to be therapeutic in itself. This thoughtful, artistic activity gave their minds an opportunity to expand, beyond the daily stresses and trigger points.
"I say for these two hours this is all about you," said one of the incharges. "We all have forgotten our over thinking, negative feelings and immense stress, even our phones, which we habitually check every 5 seconds. This session helped us create something different that enhanced self-discovery. It helped us to realize that we need to take time for ourselves, even if it is few minutes a day, just to focus on our well being which would create all the necessary difference."