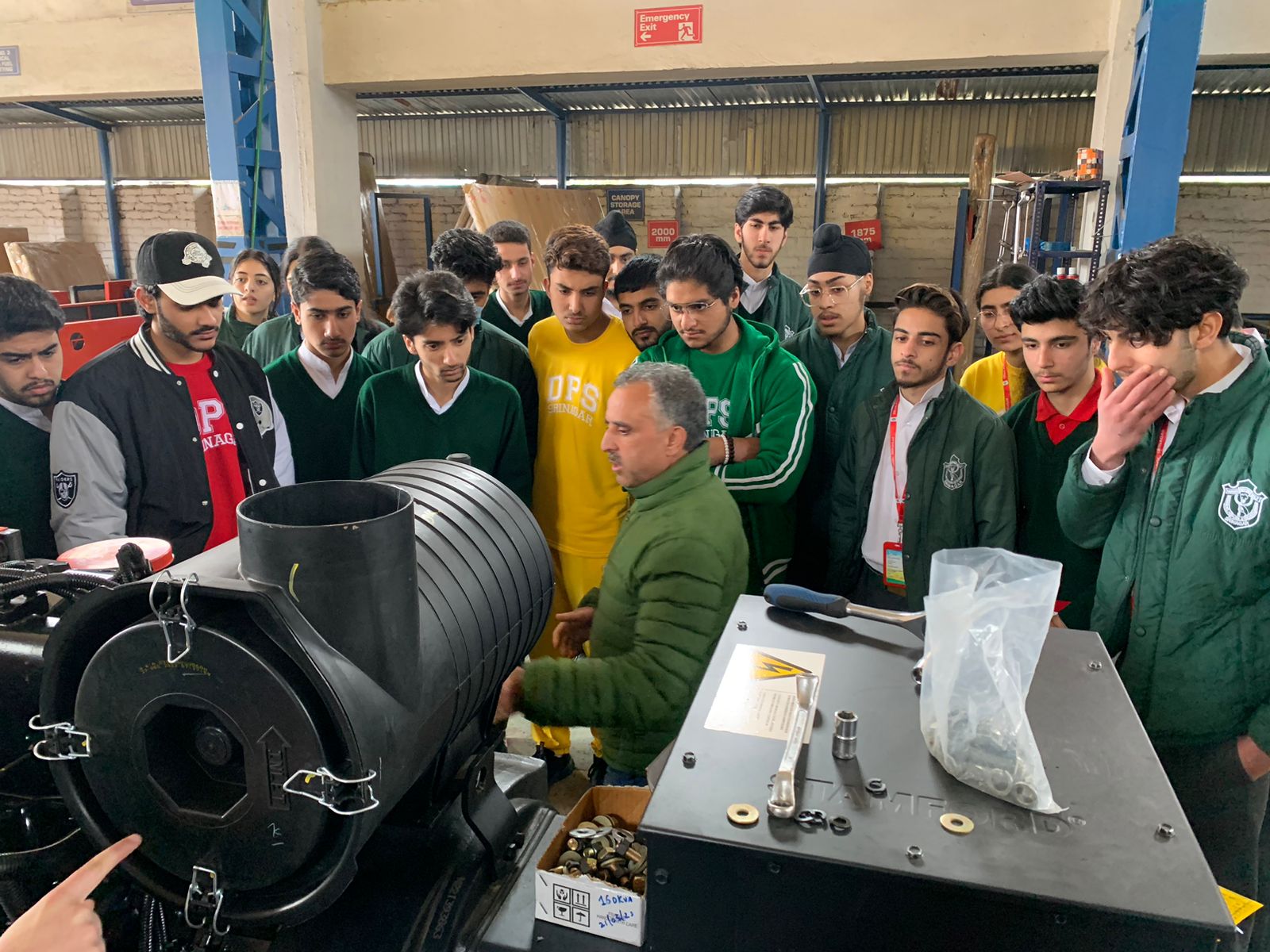 Industrial visit of students to Rahim Group of Companies
---
As part of the Project work, an industrial visit to Rahim Motors was organized for the students of Commerce on April 1st, 2023. The main objective behind the visit was not only to introduce the students to the real time automobile world and Mechanics performing various day to day functions of basic servicing and maintenance but also understanding other related operations and functioning of the company.
A batch of 30 students accompanied by two teachers were welcomed and ushered to the conference room. Before the students could be taken for a tour of the plant brief instruction on safety were given, besides providing ear plugs and safety masks to all. The Business studies teacher Ms. Shehla took opportunity to explain to the students the charts describing the levels of management and the plant layout.
Rahim Motors is an established brand and needs no introduction. What began as a local automobiles workshop in 1995 under the name Rahim Motors gradually grew into a formidable brand whose association spans over some of the world's top most names in automobile and electrical industry. Rahim Group is now a formidable brand partnering with Maruti Suzuki, Mahindra Powerol and Toshiba Air Conditioning. Forging a successful 24 year alliance with Maruti Suzuki, they are currently the only Maruti Service Zone (MSZ) in Kashmir. With state of art workshops and experienced engineers on board, dependable and affordable customer support services are foothold in genset manufacturing in Kashmir under the name Rahim Engineering Works, a unit for manufacturing, assembling and distributing gensets besides providing timely and quality services.
Rahim Motors holds the distinction of being the only GOEM (Generator Original Equipment Manufacturer) in the valley. They are a technology and innovation-led federation, aimed at providing the best of products and services in our field. Besides striving to be the best at what we do, we also nurture a possibility for change. At Rahim, the students understood Corporate Social Responsibility as
The tour gave a chance to students to interact with the Managing Director and the session was a very fruitful one. A team of managers including the production manager, chief auditor, supervisors and first line managers escorted the students to the main production plant. Seeing the demonstration involved learning by reason, explanation and practically faced issues in the real world. Overall, the visit was well organized, insightful, informative and educative. Students had a clearer understanding about concepts studied and it was agreed by all that it requires practical experience to be an adept, which is best acquired on the factory floors.