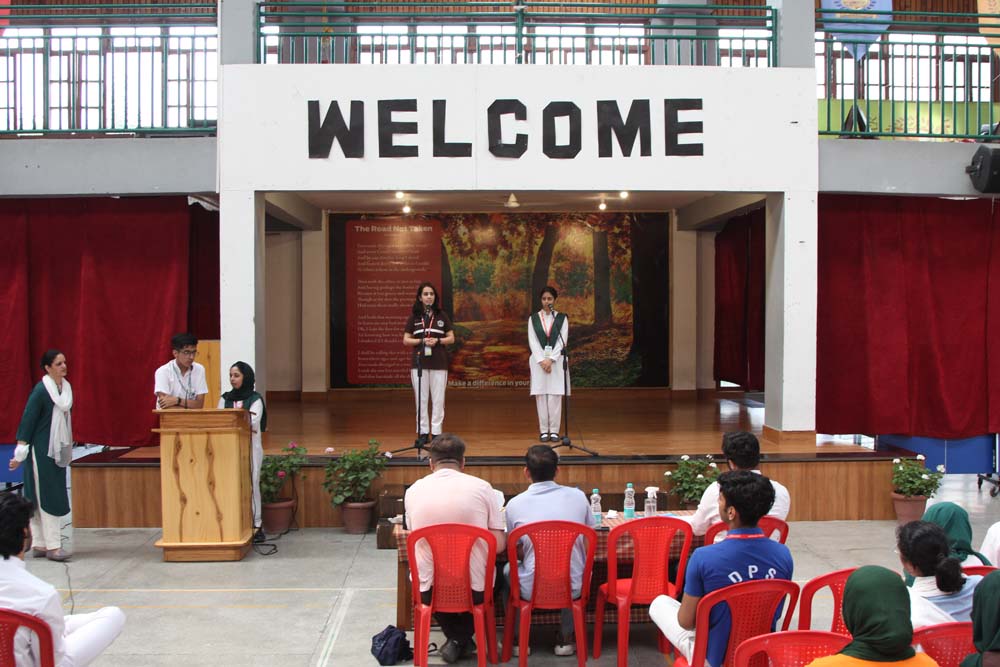 Inter-Class debate competition held
---
An Inter-Class Debate Competition (XI vs XII) was held at the school on 1st July, 2022. Three students from class XI debated against their counterparts from class XII, individually on the topic "Technology is dictating our Lives" in the first round.
The six participants were selected in an audition held in the Senior library on Tuesday, 28th June 2022. The students namely Fellah Shabir (XII), Anoosheh Nazir (XII), Mujtaba Farooq (XII), Nur Sadiq (XI), Anna Amina (XI) and Saroosh Shafi (XI) put up a tough competition and exhibited some very fine debating skills. Most of them were excellent in the Rebuttal where they showed great maturity and wisdom while asking and answering questioning. The students presented well researched topics and engaged the audience. They were given 4 minutes of speaking time and 1.30 minutes of Rebuttal time.
In the second round, the participants were given a topic for an extempore speech. The topic given was "e-sports- is really a sport". The participants, as well as the listeners, could well connect to the topic. The second round was extremely energetic and entertaining. The students were given 2 minutes to speak and 1 minute for the rebuttal.
The performances were judged by Mr Taha Kaleem Bukhari (ex-student, currently pursuing a PhD degree in Sociocultural Anthropology from Brandeis, Boston), Mr Musa Malik (an expert at debates and MUNs) and Mr Ehsan Quddusi, the CTO of the school.
Anoosheh Nazir of class XII won the Best Speaker award and Class XII was declared the wining team.
The two anchors/moderators for the debate competition were Syed Ahmed Ibaad Bukhari (XI) and Madiha Tariqa (XII).
The judges provided valuable feedback to the participants and shared tips to win debates.
The debate was held at school after a long gap and it was a delight to see the students perform with confidence on the stage. They do, however, need more training and practice.
The debate was organized by The Debate Club.