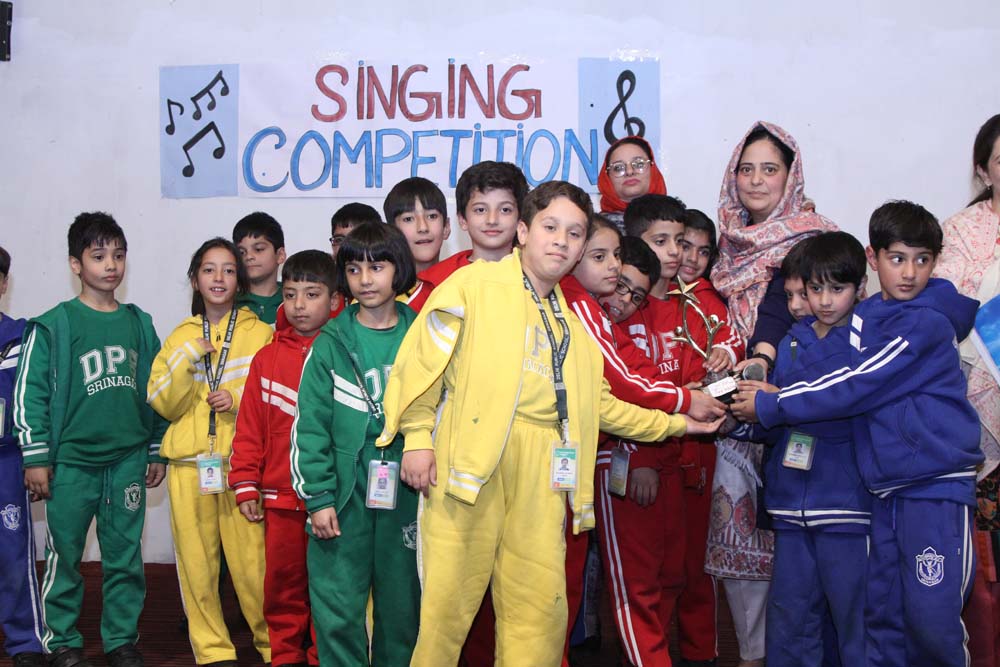 Inter Class Singing Competition of Grade 2nd organized
---
An inter-section singing competition was held in the school auditorium for students of Grade 2 .The Inter Class Singing Competition was a delightful showcase of the musical talents and enthusiasm of our young learners. This event, aimed to encourage and nurture the budding singers of the 2nd grade, providing them with a platform to display their vocal prowess.
The event was hosted by Ms. Fozia Qadir and attended by the Principal Ms. Shafaq Afshan and Academic Incharges, Ms. Munazah and Ms. Radifa Khan. A panel of judges included Ms. Romana Mushtaq and Ms. Rehana Rashid, with a deep appreciation for music evaluated the performances.
The competition featured a diverse range of musical talents, with students choosing songs from various genres and languages. It was heartwarming to see the children sing with passion, whether it was a melodious nursery rhyme, a folk song, or a popular tune.
All the performances were mesmerizing and reflected the hard work done by children for the same. All participants received certificates of participation to acknowledge their efforts. Additionally, the top performers were recognized and awarded for their exceptional singing. 2nd C bagged the first position, 2nd B and 2nd F were awarded second & third position respectively. It was a remarkable event and a great experience for everyone.
Congratulating the winners, Principal Shafaq Afshan said, "The Inter Class Singing Competition for Grade 2nd was not just a musical contest but an event that celebrated the love for music and the courage of young students to perform on stage. It was evident that these young performers have immense potential, and events like these play a vital role in nurturing their talent and boosting their confidence. Our heartfelt congratulations go to all the participants for their remarkable performances and the winners for their exceptional talent."