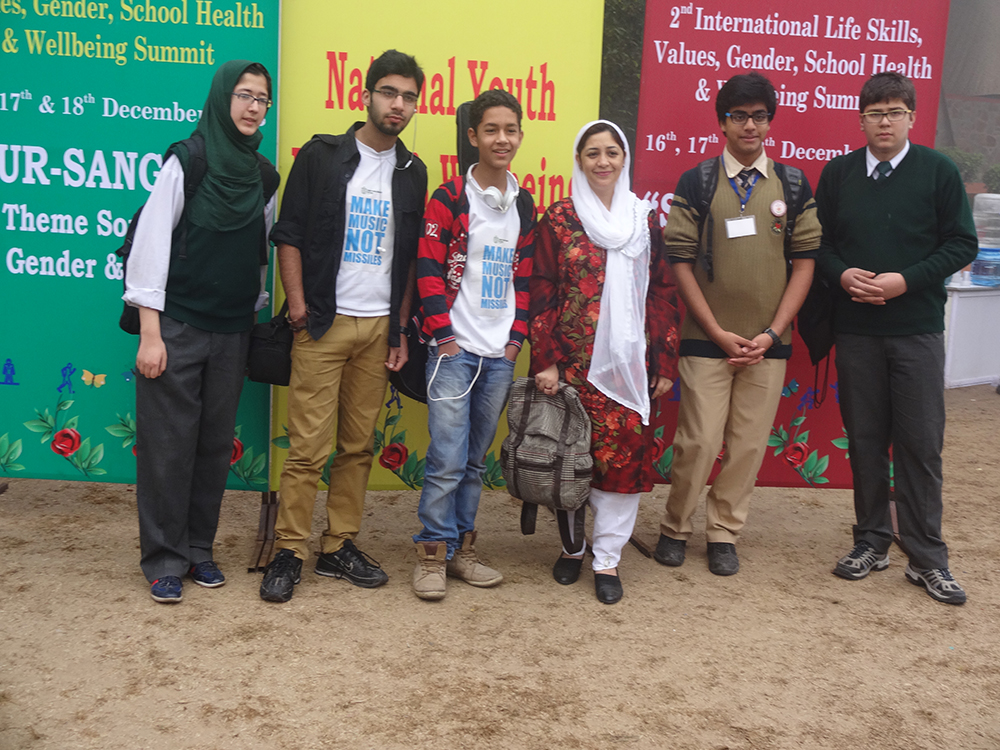 International Life Skills, Values, Gender, School Health & Well Being Summit
---
In continuation with the Regional Summit, the International Summit had the same procedure where four students namely, Yamin ul Zaman, Syed Taha Bukhari, Rauhan Malik and Sundas Fazili Shah accompanied by the teacher Ms. Taranum Syed participated in the Summit.
Invalid Displayed Gallery
The first day started with the setting up of Global School Health Exhibition. The first session was the Youth Parliament where our future parliamentarian, Syed Taha Bukhari participated actively in the event which was based on the day to day adolescent discussions, such as sex education, gender sensitivity, health and well being. In the Youth Parliament, students were enlightened with the six myths of education At the same time, Rauhan Malik, our blooming artist showed his creativity by portraying the idea of saving the girl child in all hues and colors. Sundas Fazili Shah and Yamin-UL Zaman participated in the whiz quiz written round .Then the wellness elocution was held at mini auditorium where all the students were given different topics and were judged on the basis of content, confidence, voice modulation and clarity of speech .Then our students namely Rauhan Malik and Yamin –ul -Zaman gave the thundering performance the theme JIYO AUR JEENE DO. Then our school participated in the theme songs on gender and values were they an outstanding performance and won the special jury award for the song .Then Expression India had organized different workshops for teachers as well as students where the students learnt how to control anger and teachers session was based on inclusion where different answers were elicited from the teachers .It was a proud movement when our student Syed Taha Bukhari was interviewed for the Expression India journal magazine .This summit proved to be fruitful for the students as they interacted with almost 200 schools.