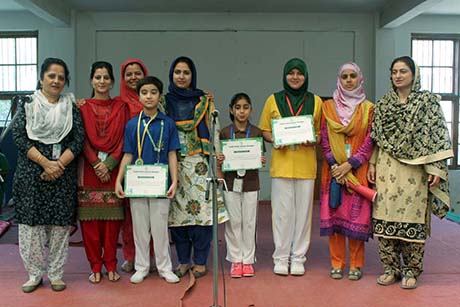 Intra-School Debate
---
An intra-school debate was held on 4 June 2014 within the premises of DPS, Srinagar. The motion of the debate was:  " Raise your Voice, not the Sea Level" designed by the United Nations Environment Programme for this year's World Environment Day, which is celebrated on 5 June every year.The total no of students who participated in the debate were 26. Among the 26 participants the three participants who bagged the top three positions are:
1: Azif 5 F       [1st position]
2: Aalima 5 E    [2nd position]
3: Furqana 5 F  [3rd position]
The three position holders will be presented with Gold,Silver and Bronze medals along with the merit certificates.
Invalid Displayed Gallery