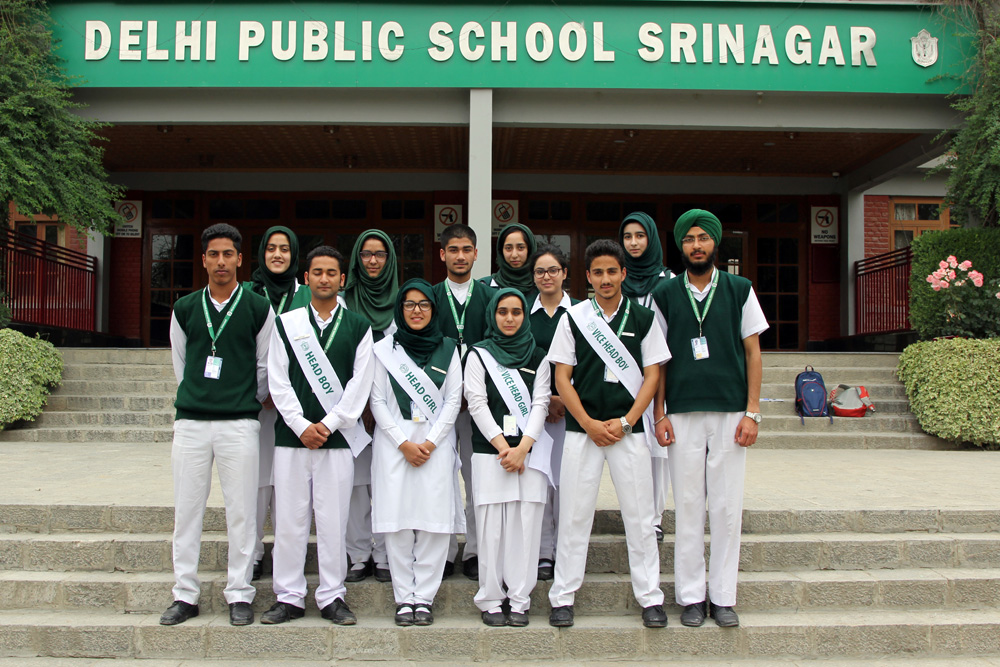 Investiture Ceremony 2015
---
The investiture Ceremony for the academic year 2015 was held on 15th June, 2015.
"Prefect" the title that many students yearned and worked for and finally earned.
New student council was sworn in on 15th June 2015. The programme was compered by Rehana Rashid of (XII Commerce) & Kunwarpreet Singh (XII-Non –Med.). Day started with the morning prayer. Investiture Narrative by head girl Zainab Nissar, read out her roles and responsibilities. The programme was presided over by the worthy Principal Ms. Kusam Warikoo who conferred badges on the Head girl and Head boy Zainab Nissar and Sheikh Meelad after their inspiring speech. Vice head girl Qusain Qureshi & Vice Head boy Zaffar Ishaq, delivered their speeches and were also badged by the Principal Ms. Kusam Warikoo.
The Principal of the school Ms. Kusam Warikoo delivered a motivational speech, urging them to have clear conscience while delineating their duties as future lies with the prefects of the school. She also stressed on the importance of honesty, integrity and loyalty as vital qualities for positions of dignity.
The electoral Committee headed by Omar Farooq Beigh and comprising 11 members from the Junior, Secondary and Senior Secondary blocks of the school were conferred with their badges by the Principal. The Oath was administered by Mahia Bashir of class XII where all the school Prefects from class III – XII to work for the welfare of the school and vowed to act as role models for the rest of the school to emulate. The oath was followed by conferring the badges to house& sports captains by their respective wardens.
All the class representatives from class III – XII were given their respective badges.
The event marked the felicitation of young leadership that will propel the ship of school towards peace & progress for years to come.
Head Boy: Sheikh Meelad        Head Girl: Zainab Nissar
Vice Head Boy: Zaffar Ishaq   Vice Head Girl: Quasain Qureshi 
Invalid Displayed Gallery