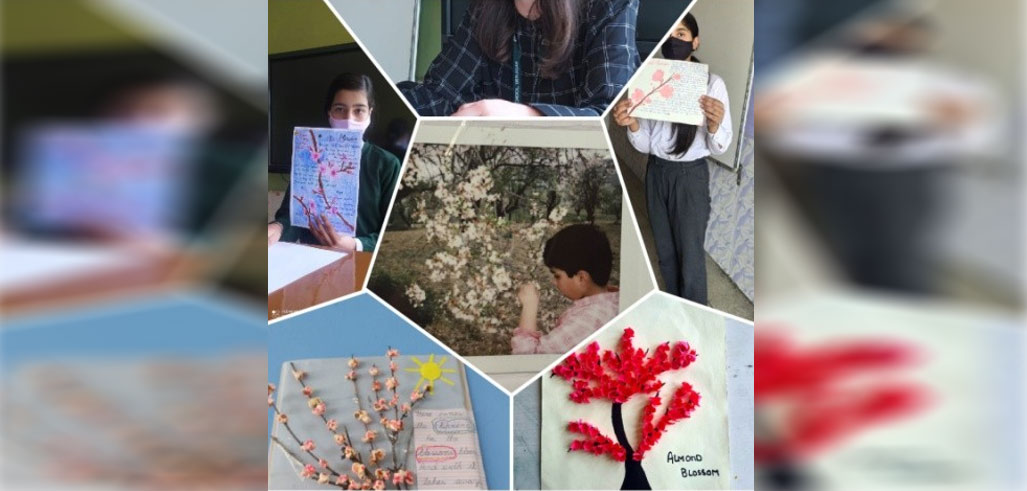 Month long English Activity "Almond Blossom" conducted in school
---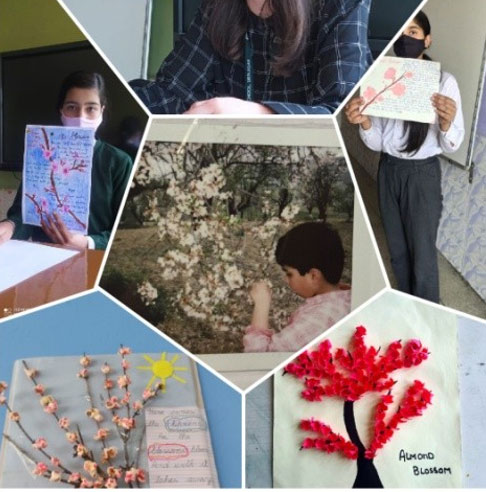 An English Activity with the theme of Almond Blossom was conducted across the board on Tuesday, 22nd March 2022 to bring about the holistic development of each child. Students prepared speeches on various topics focusing on different aspects such as the history of the tree, the medicinal usage, the cosmetic usage, the nutritional aspects, the plantations etc. They also shared informative presentations on the interactive board. A few students enthusiastically shook to rhythm of the viral song…kaccha badam.
As Almonds represent hope & awakening and also appeal to the aesthetic sense and creativity of young minds, the activity was organized with a view to make the teaching-learning process meaningful and joyful. Students enthusiastically participated in the activity and presented the topic in a lucid and interesting manner. The school was abuzz with a range of funfilled and exciting activities. They spoke about the blooming of Almond buds into beautiful white and pink flowers with the onset of spring. Students displayed charts and beautiful pictures in classes using handcrafted props and charts.
For junior classes the activity was integrated with Art and Environmental Science. Students were engaged in creating almond blossom using different colours, making hand prints and also blossoms using cotton balls, thumb prints etc. Students and teachers were dressed in pink and white representing the symbolic flowers of the spring, a time of renewal and the fleeting nature of life. Children also presented their piece of art by speaking about almond blossom and springtime in Kashmir with special mention about Badamwari where the early bloom is the source of attraction for nature lovers.
Children of class 3rd and 4th impressively presented speeches about Almond Blossom and their research about different types of almonds mentioning California Paper Shell, Shalimar and Mukhdoom.
The activity created an opportunity for students to build an aesthetic and creative expression. The fun-filled day was thoroughly enjoyed by the students as well as teachers. The gaiety and excitement shown by the children by participating in their activities was the best reward for their teachers. Such activities not only add to the knowledge base of students and break the monotony of traditional methods of teaching and learning but also boosts the confidence of these children.