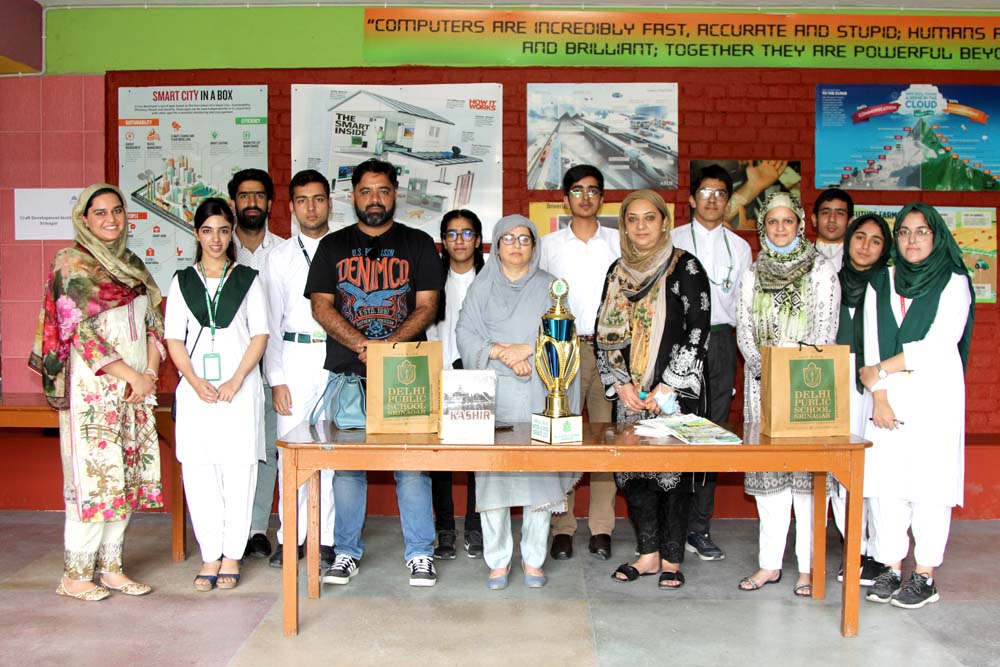 On-Line Annual Interschool Debate Held at DPS Srinagar
---
The Debate Club of Delhi Public school organized the first Online Interschool Debate competition on Tuesday, 24th August. Eight reputed schools of the valley participated in the debate. The topic of the debate was "Social media has disrupted and destroyed the human social fabric."
The debate started with an opening speech and introduction by two members, Noor Fatima and Ahmed Ibaad, of the debate club. The worthy audience was then addressed by our esteemed Vice P Ms. Shafaq Afshan. The participants exhibited some amazing debating skills and it was a treat to watch them debate over the positive and negative impact of social media.
Every speaker brilliantly answered questions during the Points of Clarification round. The students from all the schools had a vast knowledge of the topic and expressed themselves with immaculate clarity.
The participant schools were not allowed to reveal their identity to keep the judgement fair. They were given gem names that were communicated to them prior.
Our valued judges for the event; Ms. Nighat Fatima (Principal Govt Degree College, Bijbehara) and Mr. Nasir Ali Khan (popularly known as RJ Nasir) also expressed their views and enlightened the audience with their charismatic speeches. Both the judges expressed the importance of using social media judiciously and with extreme care. They were grateful to the school authorities for organizing the event and inviting them.
Two students of class IX from DPS Srinagar, Ayesha Khan, and Mir Habeel did wonderfully well but missed the first position by a small margin. DPS, given the team name Diamond, stood third in the competition.
The first and the second position went to Tyndale Biscoe and Mallinson Schools, respectively. The winning trophies/prizes were collected by TBMS from our school office.
All the participants received participation certificates. The debate was a successful one because of the collective efforts of the Debate Club, Activity Incharge, IT team, Vice Principal, and all the event coordinators who worked tirelessly for the smooth functioning of the event.