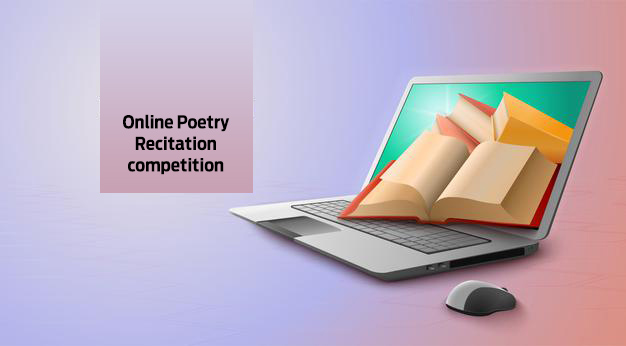 Online Poetry Recitation competition organised
---
'ONLINE POETRY RECITATION COMPETITION 2021', was organised by Debate Club DPS, Srinagar. The competition was held on Saturday, 10th April 2021.
The event was introduced by Noor Fatima, student of class 12th -D2 (a member of the debate club) who elucidated on how the debate club is helping us all in coming out of the dull lives we have been facing for 2 consecutive years now and how we should try to bloom even under such harsh conditions like that of a world pandemic. Noor Fatima then presented a vote of thanks to Ms. Shazia Fida (Co-ordinator, Debate Club) without whose constant support this event wouldn't have been possible and to all the wonderful participants who showed their enthusiasm.
Ms. Shafaq Afshan (Vice Principal) also graced the event with her presence and uplifted the moral of the participants with her inspirational and pleasing speech.
There were 9 participants in all from classes VII & VIII. Even though the competition was held online, the participants were filled with energy and zeal. All participants presented a brief introduction of their poems before they recited them. There were varied themes like nature, friendship, gadgets, love and more. All the poems were well written and beautifully recited.
Finally Asra Zakiya student of class 12th – D2 (a member of the debate club) concluded the event by giving a critical analysis of the poems recited by the participants and appreciated them for their wonderful performances.
The winners (1. Falak Fayaaz 2. Mohsen Nasir 3. Hadi bin Imtiyaz 4. Syed Bazilah Kirmani) were announced later through campus manager.
The event was made a success by Ms. Shazia Fida and all the members of Debate Club who took active participation.