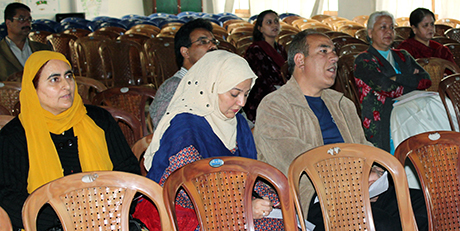 ORIENTATION CLASS XI
---
To make the parents more familiar with the programs of the school, an orientation was conducted on Friday 25th April 2014 for class XI.
The parents were welcomed by Ms. Saira Raza. The orientation was given by Ms. Rabia (academic in charge), class XI-XII through a power point presentation. She emphasized on the CCE pattern of teaching, examination pattern, new dates of examination, etc. This was followed by a speech from the Principal Mrs. KusumWarikoo, who further elaborated the points.
The programme concluded with the interaction session between the principal and the parents.
Invalid Displayed Gallery