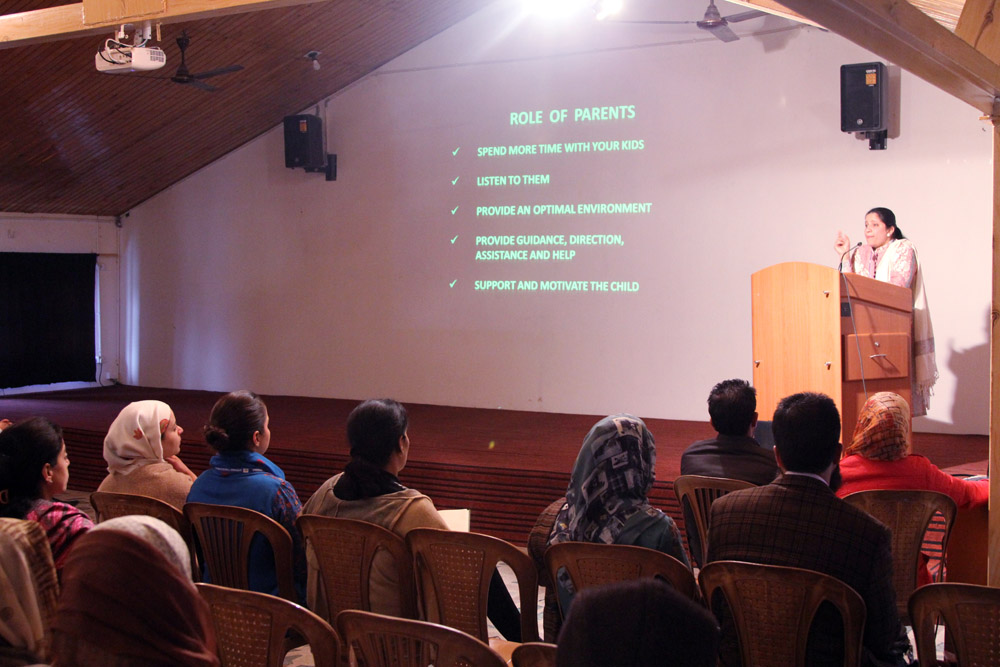 Parent Orientation for Class V
---
"The best inheritance a parent can give his children is a few minutes of his time each day" Orlando Aloysius Battista
The school organized an orientation program for the parents of class V on 22nd March, 2017 between 10:00 am to 11:30 am in the A.V room of the school.
The session started with a welcome note by Mrs. Monisa Khursheed, Academic In-charge of the Pre- Middle Wing, followed by a short video which provided insight into the effects of bad parenting on a student's life. Parents were briefed about their role and that of a teacher's in the correct upbringing of a child.
Parents were oriented regarding the new guidelines of the CBSC examination pattern and were made aware about the four main exams to be held throughout the year. Subject coordinators detailed the parents about their respective subjects and the significance of maintaining notebooks, which is one of the important components of the new examination pattern. Besides, parents were also sensitized about the Special Education Needs department of the school and the various needs of the students that they cater to.
In an interactive session, Mrs. Monisa Khursheed and Mrs. Shafaq Afshan, Vice Principal of the school countered the queries of the parents with patience and keenness. Stress was laid on bridging the gap between the parents and the school.