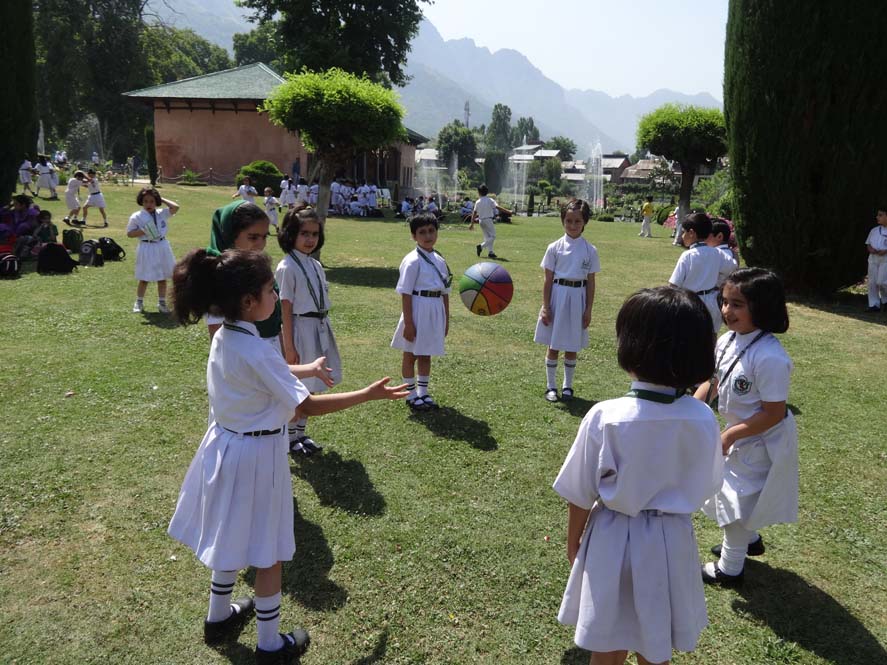 Picnic LKG – II
---
LET'S COME OUT AND PLAY
Fun! Fun! Fun!
Here some Fun , There some Fun , Everywhere Lots of Fun ……………..
Today was a fun and  frolic morning for the blooming buds of L.K.G to II as they set off for their school picnic.It was a pleasure to behold the youngsters  in a jolly mood ,with the brightest of smiles on their cherubic faces.
Harvan(LKG and UKG) and Shalimar(1 and 2) buzzed with laughter and excitement as kids played to their heart's content,singing songs, racing one another.When asked about the picni,c kids informed us that they had enjoyed themselves a lot.
Indeed the picnic broke the mundane routine, refreshed the mind of youngsters and replenished their energy.
Invalid Displayed Gallery