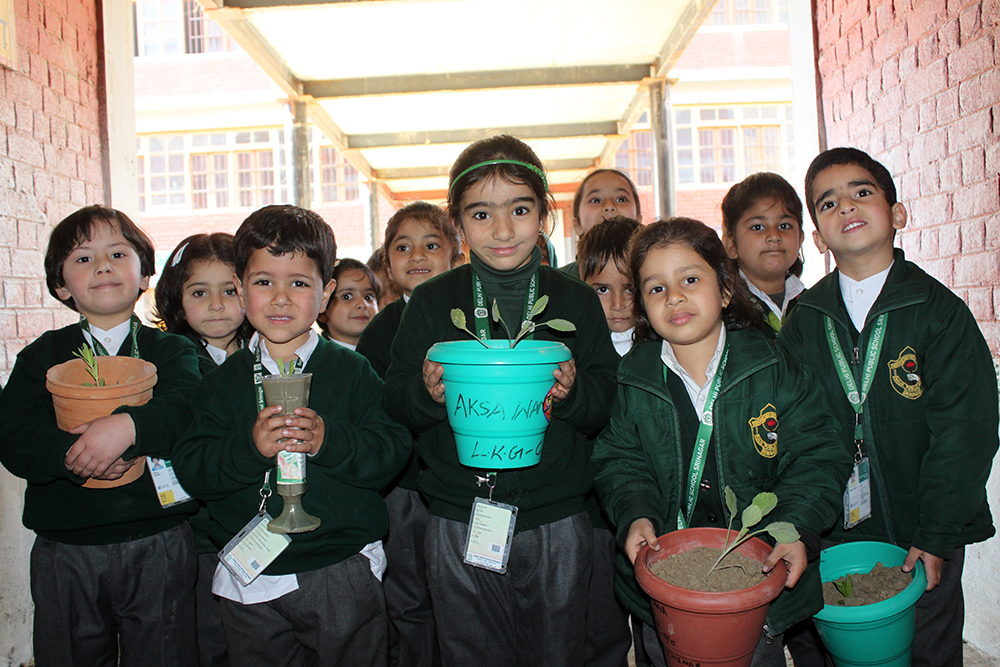 "PLANT A TREE, SAVE MOTHER EARTH"
---
10th April was celebrated as a Plantation Day in Delhi Public School Srinagar where 1200 children of class (LKG-II) of TINY TOTS wing participated in an activity by planting a sapling, while being made aware of the importance of planting trees to save our beloved "Mother Earth" which proved to be very purposeful.
Children had a lot of fun planting saplings of both vegetables like cauliflower, cabbage, Kashmiri Haak as well as flowering plants like Sylvia, Petunia etc. The youngsters were clear that afforestation was the need of the hour."Plants give us oxygen," said a toddler from UKG."We have cut down trees causing floods." said another well informed class II student. This activity taught them to live a healthy life both physically and mentally and also treat plants as very important aspect of their life.
This activity marked the beginning of a long –term environmental program, engaging our students in a fun, hands on activity that reinforced their environmental science knowledge in a creative way.
All the pupils along with their teachers planted saplings in the school. Each sapling represented every student's dream of "Clean Srinagar, Green Srinagar."
Invalid Displayed Gallery