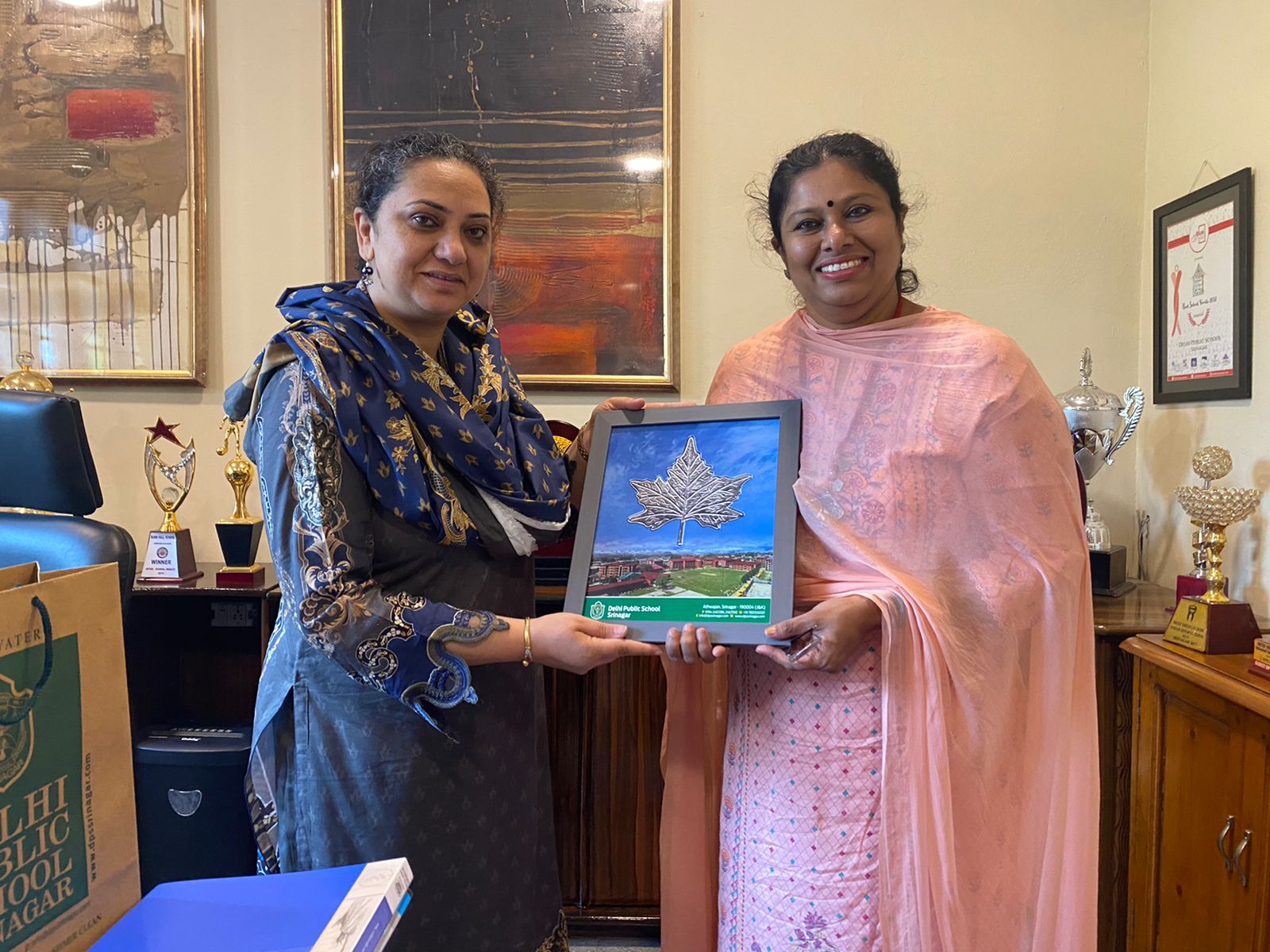 Principal HSP School Tamil Nadu visits School
---
DPS Srinagar had the opportunity to host the Principal HSP School Tamil Nadu, Dr. V Bindhu on April 28, 2022. The school welcomed Dr. Bindhu accompanied by her daughter. Upon her arrival the Coordinator of International Affairs, Ms. Syed Sumera, extended a warm welcome to the distinguished guest. The guests were then taken on a tour of the school premises.
After a brief round of the school, the guests met the Principal, Ms. Shafaq Afshan who warmly welcomed them to the school and conveyed her happiness to the guests. Both the principals had a detailed interaction on strengthening cordial ties between the two schools and furthering educational opportunities for the students at both the schools. They discussed ways in which collaboration and partnerships could be developed and strengthened.
The guests were felicitated by the Principal with a momento as a token of pleasure for her visiting the school. Dr. Bindhu also gave a souvenir to Ms. Shafaq Afshan as a mark of thanks for her visit. She expressed her gratitude and hope of establishing a bridge between the two schools.