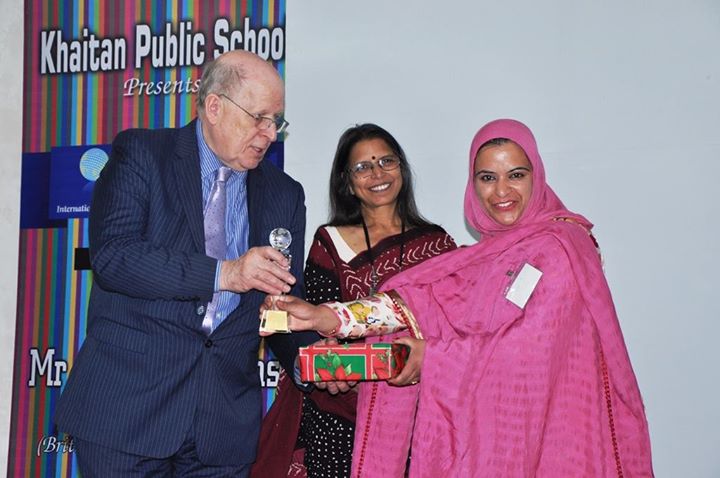 Radifa Nazir bags first position at ICIC 2016
---
Our teacher Radifa Nazir incharge of classes 3rd and 4th and teacher of Maths faculty swells our heart with pride by winning the first prize in showing new methods and techniques involved in teaching Maths at International Convention on Inventions in Classroom ICIC 2016 hosted by Khaitan Public School, Sahibabad, Gaziabad on 30th March'16. The chief guest for the occasion was Mr. Chris Williams – British Council Ambassador and International School Partnership Specialist, U.K.
It was an open competition for teachers, who teach out of box and have designed new strategies for teaching. On this day teachers were asked to present their innovation in 6 minutes duration in front of panel of judges and audience. Forty six contestants participated in ICIC 2016. The contestants  were from Pakistan, Nepal, Maharashtra, Delhi, Rajasthan, Uttrakhand, Kolkata, Jammu and Kashmir, Punjab, Haryana and Gaziabad. They participated in 4 categories- Science, Social Science, English and Mathematics. The panelists were the glorified judges from NCERT and ACER (Australian Council of Education and Research).
All participants demonstrated new teaching strategies involved in classroom teaching. The best performances were awarded in each category.