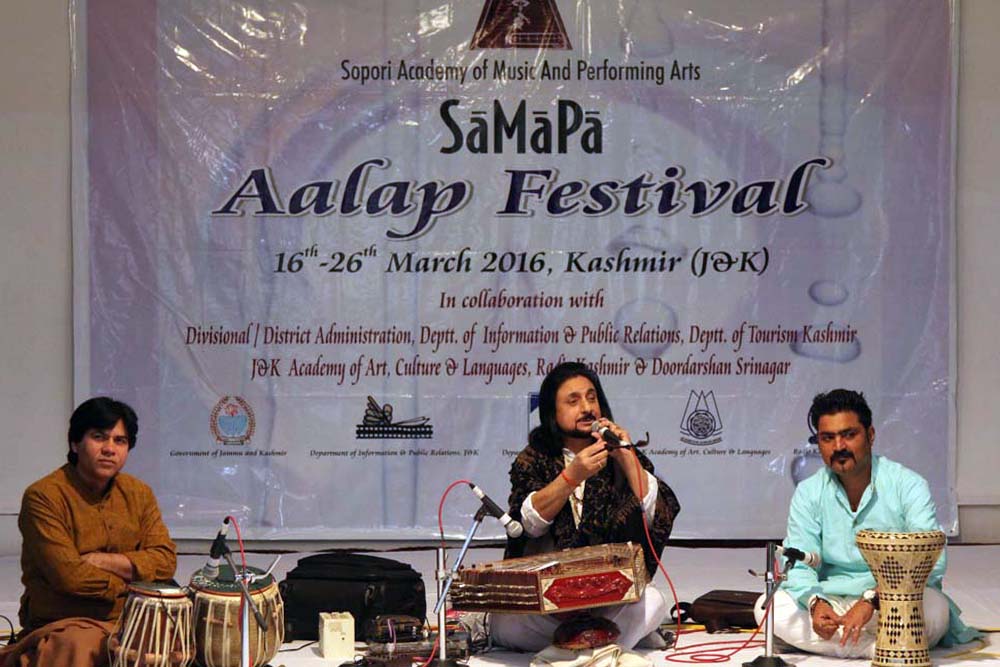 SaMaPa Aalap Music Festival
---
On 18th of March, Friday we had an event in our school, The SaMaPa Aalap festival. It is an initiative to bring the youth of Kashmir close to the classical music. The guests who visited our school were Pandit Bajan Sopori, Mr. Abay Sopori and other performing musicians.
The event started with a beautiful song which was sung by our students.The song was composed by Mr. Arshid  our (music teacher) written by a kashmiri poet Rahim Sahab. The guests praised the students as they really liked the performance. Mr Bajan Sopori applauded the role of DPS Srinagar for organizing a mega event Shirin last year and want our children to participate and perform  in every district and showcase their talent.
Mr Abay Sopori briefed about the SaMaPa festival. It has been  long going on in Jammu from past ten years and they have started here in kashmir. They want every child to understand the sensitivity of the festival as it is a move to revive the cultural scenario of our state.
Pandit Bajan Sopori along with his team played for the students in the indoor stadium of our school. He played world famous "SANTOOR" in a magical way. His team  played instruments like Rabab, Sarangi which captured the attention of all the students.
Mr Bajan Sopori while addressing to the students added that music is a biggest stress buster.
After the mesmerizing and soothing  performance, Mr Bajan answered the questions posed  by the students and teachers.
Mr. Kifayat Faheem our music teacher while addressing to the students talked about the enormous  contributions of Mr Bajan Sopori in the field of music. He revived and innovated the folk music in the state making it popular amongst the masses. He has his notable contribution in grooming up various writers to write literary, sufi, devotional as well as commercial lyrics.
In the end, vote of thanks was given by Babra Shafiqi (class x student).
All the day we got to know a lot about our classical music,it was a wonderful and melodious event.