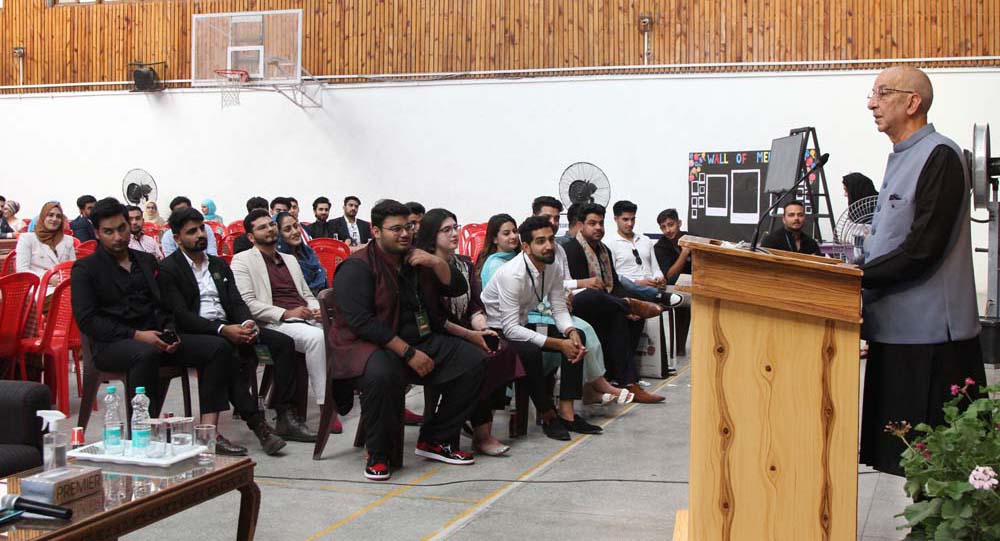 School holds Alumni Meet 2022
---
On July 2nd, 2022 Delhi Public School Srinagar, held its alumni meet wherein decade old alumni came together to relive and recreate their memories. The event welcomed alumni from the batch of 2009-2019 who are now well established in renowned companies and also in their respective well-known jobs. The meet which was organized by the Alumni Department headed by Ms. Syed Sumera, with an aim to celebrate the success of alumni of DPS Srinagar, and interact with the alumni who are now associated with various international colleges and universities, multinational companies further motivating them to achieve the best.
Mrs. Kiran Dhar and Mr. Vijay Dhar, founder and Chairman of DPS Srinagar were the Guests of Honor in this alumni meet. The inaugural ceremony commenced with the School prayer followed by the felicitation of Mrs. and Mr. Vijay Dhar by the alumni. The alumni were addressed by Shafaq Afshan – the Principal, who noted "It is our utmost pleasure and pride to meet our alumni who represent and manifest our legacy. Through their role as ambassadors, they carry forward the vision of the school to create a sustainable human legacy".
In his address the chairman, Mr Vijay Dhar noted that the students are the soul of the School, and they remain to be so even once they graduate – for they represent the institute wherever they go. He further noted that the alumni of the school are an inspiration to the students and marked that "DPS Srinagar is a family, and we consider each stakeholder's contribution to the institute of utmost and equal importance. You, being an alumnus, play a substantial role in this, for you add value to the institute by bringing together your experiences from the industry and contributing to the school."
The alumni working in various fields in the world shared their experiences of school and exchanged nostalgic tales. They reiterated that the staff and teachers of the school contributed largely to their success.