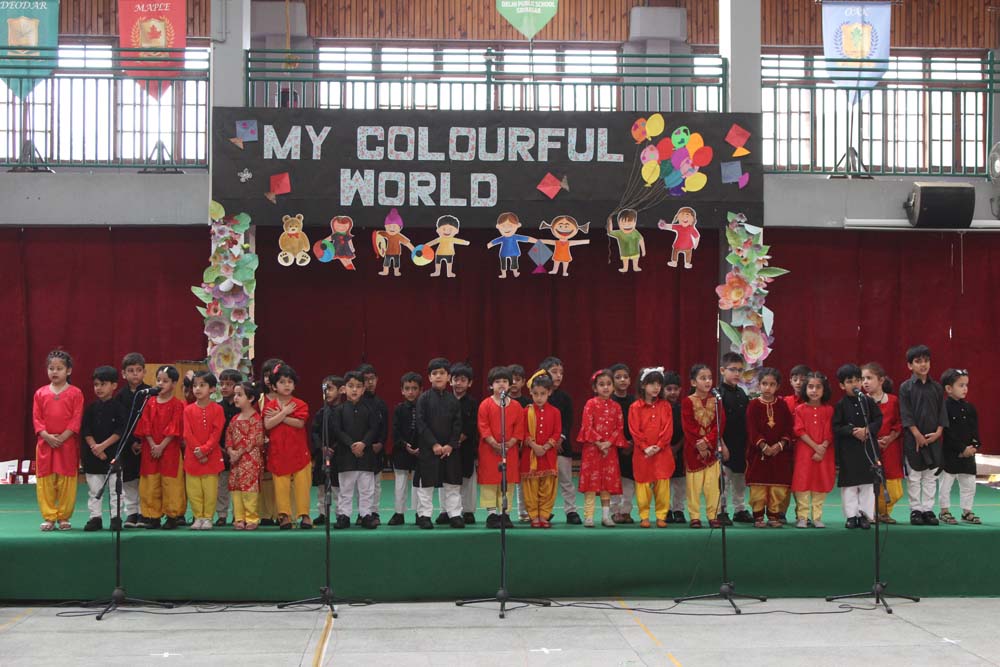 School hosts Annual Day for class LKG
---
Delhi Public School Srinagar hosted the Annual Day for class LKG on Tuesday, 28th of September 2022.
Life is a canvas. Its upto you, what colours you choose to paint this canvas of life into a beautiful masterpiece. The message was conveyed by the students of LKG through their rainbow-coloured Annual Function held at open auditorium, today morning. The theme of the annual day was Colours.
The event began with the School prayer "lab pai aate hai…" to invoke Almighty's blessings. Following that, students from various sections of class LKG performed variety of programmes one by one.
A welcome song and some dance performances were stunning included in the programmes. 'Animal song, Barbie girl song, Give me a bell to ring song, Zumba dance, colour song, Vaka Vaka song'.
The hall was packed to its capacity. The children's performance mesmerized the audience inviting a thunderous applause.
Parents admired and apprized the event put up by the young buds and appreciated the efforts and hard-work done by management and teachers to enhance the alround development of children.
Besides parents, Ms. Sunanda Dhar and Academic Incharge Ms Radifa Khan, and other incharges and teachers were present at the event.
The programme concluded with Ms. Radifa proposing a vote of thanks and extending her heartfelt greetings to team members who by their sheer hard work made the event a success.