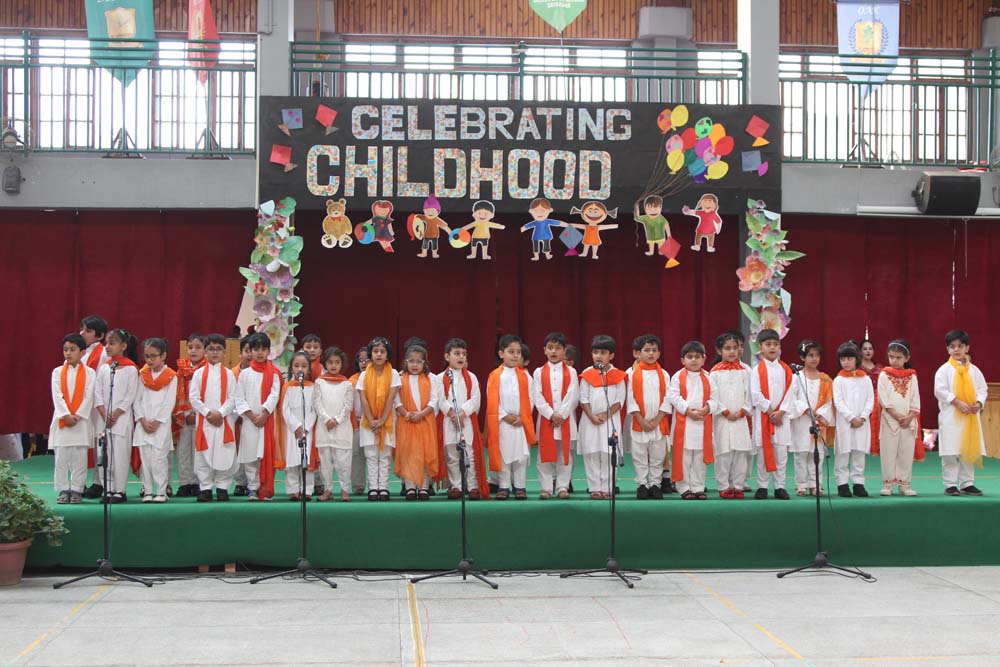 School hosts Annual Day for class UKG
---
Delhi Public School Srinagar hosted the Annual Day for class UKG on Tuesday, 27th of September 2022.
The school's annual day allows students to display their talents and build their confidence.
This years annual day's theme was "Celebrating Childhood." The theme was inspired by the thought that having a happy childhood is one of the luckiest things that can happen to one in life.
The event began with the School prayer "lab pai aate hai…" to invoke Almighty's blessings. Following that, students from various sections of class UKG performed variety of programmes one by one.
A welcome song and some enthralling dance performances were included in the programmes. 'Friends song, action songs, Suno bacho uthavo basta…, Mix of Punjabi songs, renowned Kashmiri folk tale of shaal kaak'. Some performance also included childhood games such as Sezlong / 'SAZAALOANG'(hopscotch) etc., besides Ramp walk.
The children's performance enthralled the audience inviting a thunderous applause.
Besides parents, Mr Vijay Dhar, Principal Ms Shafaq Afshan, Academic Incharge Ms Radifa Khan, Ms Munaza, and other incharges and teachers were present at the event.
Few of the parents among the audience also shared their views about the event and school. They were appreciative of the efforts taken by school management and teachers for overall development of children.
The programme concluded with the Principal proposing a vote of thanks and extending her heartfelt greetings to team members who by their sheer hard work made the event a success.