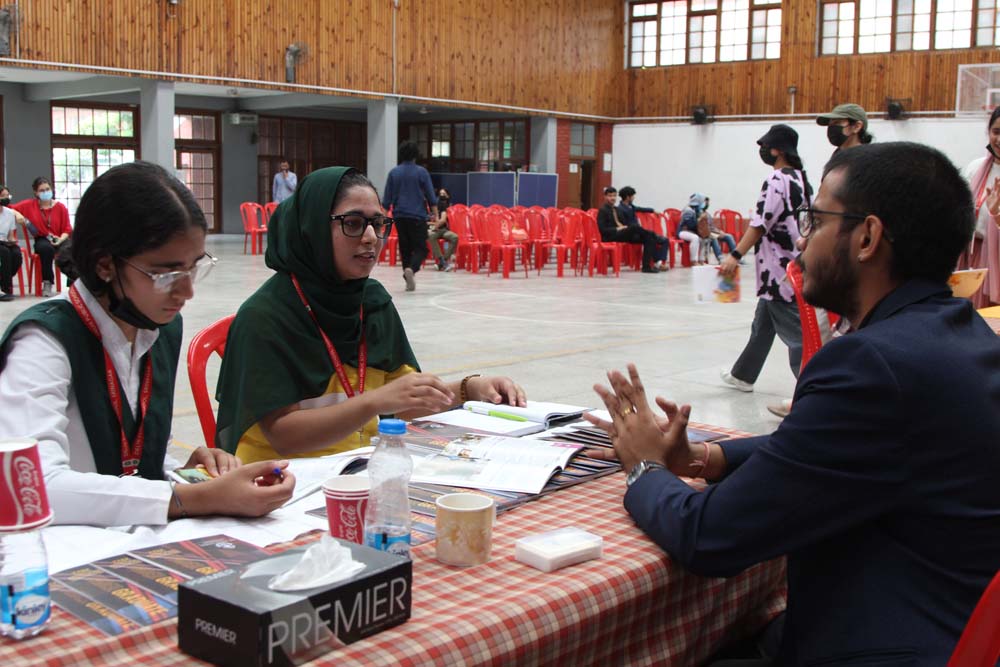 School hosts Global University Fair
---
On Saturday, July 30th, DPS Srinagar hosted the first high school "Global University Universities Fair" that enabled students of the school to learn about National as well as overseas courses, and options to study in the participating Universities. About 10 Indian and International Universities participated in the University meet. At the event, students met and spoke directly with the representatives of some of the best educational institutions of the Country and from around the world, getting answers to any questions they have about their future academic life.
The day at DPS Srinagar saw a total of 10 exhibitors from the Universities. The event was open to anyone interested from high school pupils. The aim of the career fair was to help students of DPS Srinagar get early placements into reputable universities of their preference and provide them that vital edge over aspiring students eager to opt for future career options that could be available to them.
The event served as an ideal platform for students and parents to meet and interact with prestigious and diverse educational institutions so that the student's career path could be planned in a structured manner as per their career aspirations.
Ms. Syed Sumera, Career Coach of the School and Coordinator of International Affairs said that "It is always challenging for students to make the right choices in terms of their careers and by organizing such fairs and events, we provide a plethora of prospectus for students and help them gain better clarity over their admission process. The career counseling department of DPS Srinagar is proactive in providing opportunities to students and parents in understanding diverse educational options available around the globe and hence helping students make better and informed career decisions".