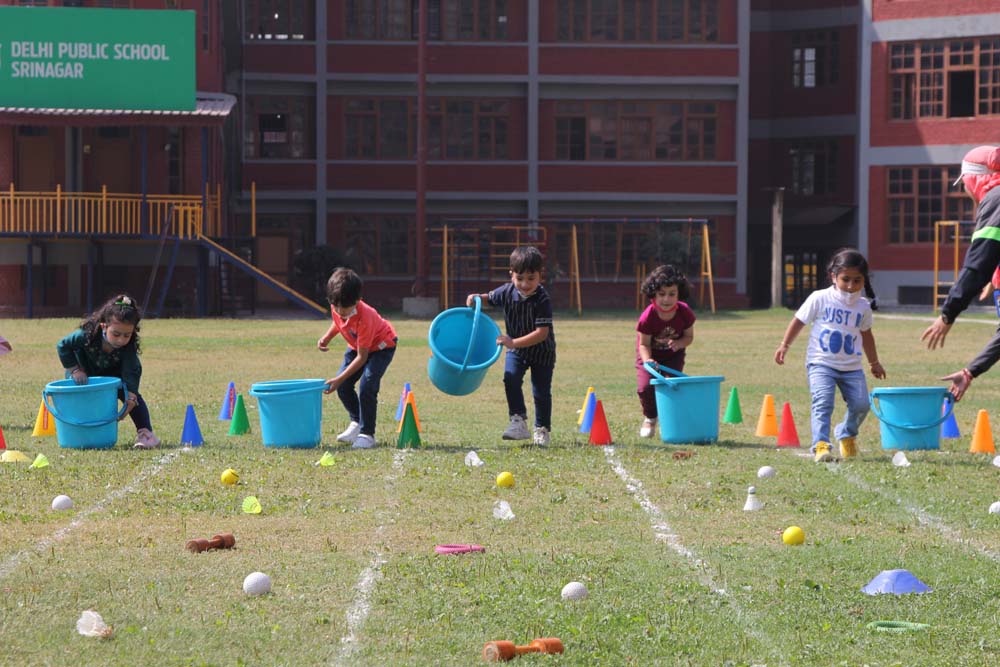 School organises 'A trip to School' for primary students
---
Covid-19 has necessitated the closure of schools, and so students have missed out on active schooling remaining restricted to computer screens. This has particularly been hard on primary school students who are yet in the elementary stage of development, and need sustained exposure to routines of physical schooling to get used to rigors of education. The need was felt therefore to strengthen the parent-child-teacher relationship, and so 'A Trip to School' was organised by the school. The trip was organised following the CAB protocol and in staggered shifts.
Last Saturday i.e, 18th September 2021, LKG A to LKG E parents were invited to the event. The event took place in two shifts. Both parents and children were involved in many activities. The activities for children included Happy Feet mural painting, Making of Spider web, fun races, Zumba dance, etc. Children participated enthusiastically and were delighted to meet their friends and teachers. The activities for parents were framed in such a manner that they could feel free to speak their hearts out.
The session with the parents started with an ice-breaking activity "Interconnection" wherein parents introduced themselves in a fun way. This was followed by other activities like "Passing the ball" and "Bring Something and Say". In both the activities, a healthy discussion was held related to the socio-emotional development of children. All the parents gave their inputs about the same, and reiterated the need to organise more such trips till offline schooling resumes.