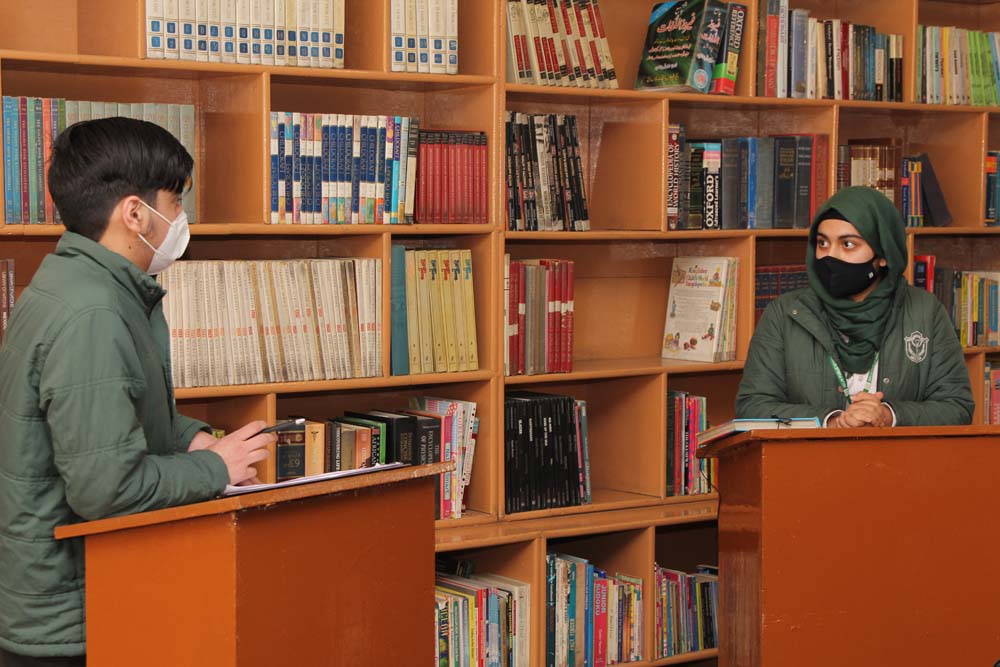 Second debate held in senior school library
---
The first debate of the session (group B) 2021 was held in the Senior school library from 12:30 to 1:30.
Members present: Debate Club members of classes 7, 8, 9 & 10 as audience, Library staff, English coordinator and Sub-coordinator.
The debate started with a brief welcome note by Zainab of class VIII and the English coordinator. There were four pairs of students debating against one another on four different topics.
The first pair- SARAH X and RAZA Momin X- debated on the topic 'Should foreign languages be taught in schools' and Sarah came out to be the winner; she was against.
The second pair- Sualiha IX and Rabaab X- debated on the topic 'Should homework be mandatory' and Sualiha won; she was against.
The third pair – Saroash X and Imaad IX- debated on the topic ' Should mental health issues be discussed in classrooms'. This was the most impressive one and Saroash earned the winning title. He spoke for the motion.
The last pair – Ahmed X and Zoya X- debated on ' Is snow a wonderland or a curse'. Though Zoya did impress the audience with her immaculate expression, but Ahmed won the hearts. He spoke in favour of snow being a wonderland.
At last, the students in the audience asked questions to the debators. It was a very mature exchange of thoughts and ideas.