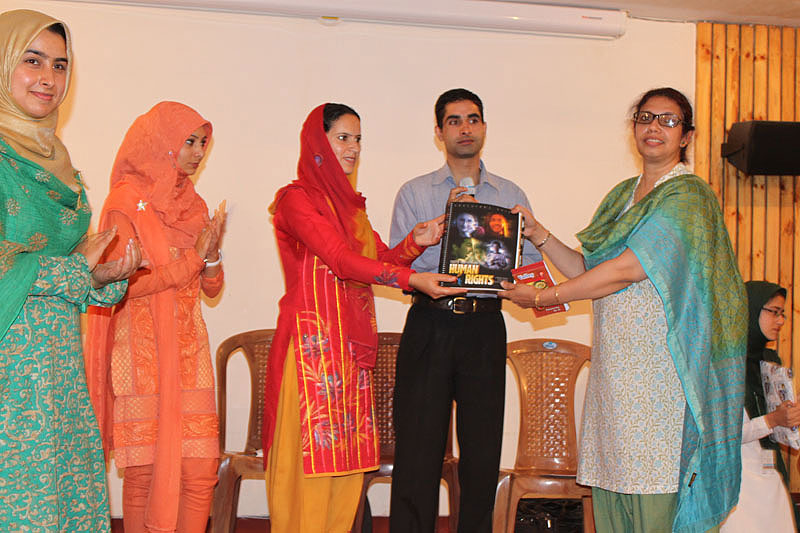 Seminar on Human Rights and Social Issues
---
GAASH, Geared for Advocacy And Social Help, a non-governmental, non-profitable organization run by professional Social Workers to make the youth of Kashmir aware about their role in making society better. A team of four professional Social workers were here in DPS, Srinagar on 6th of September, 2012 to provide education about Basic Understanding of Human Rights, Child Rights, Child Labor and most importantly Responsibilities of youth toward their country as good citizens. There were four speakers from Class XI who spoke on the same topics of Child Rights, Violation and responsibilities. It was a wonderful seminar and more than 280 students and teachers participated. The motto "BE THE CHANGE" is all about motivating the youth of Today to bring a positive change in their life and community by using the knowledge of Universal Declaration of Human Rights.
DPS children sounded very promising and we look forward to the most active Youth leader who will be given an opportunity to represent India in Youth for Human Rights International Summit to be held in Geneva, Switzerland in 2013.
However all the four speakers were given gifts and all the twenty-five volunteers were given participation certificates. On the whole, it was an extremely learning experience.