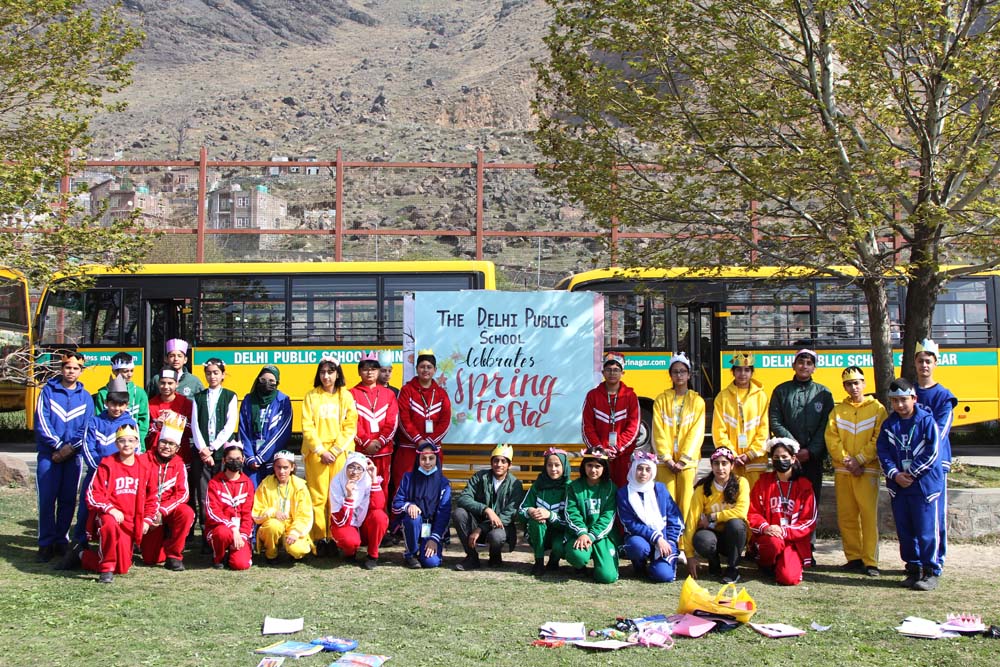 Spring Fiesta English activity held to welcome spring
---
English activity Spring Fiesta was held at Delhi Public school, Srinagar on 27th,28th and 29th of March 2023. Students of classes I to X participated in the fun-filled activity.
The activity was conducted in order to welcome spring and give students an opportunity to express themselves while observing nature.
The activity was held in school ground for classes III to X and at the farmhouse for classes I and II. Students had created charming crowns, tiaras and banners to spread a feel and ardour of spring. Classes and corridors were decorated with brilliantly designed charts by students.
Students sat in circles and discussed spring as a metaphor for life. They wrote poems, articles, essays on the topic. Students discussed how spring brings a new hope and changes us as better people. After three long months of winter, it was a breath of fresh air for everyone as they could feel the spring air with beautiful blossoms around them. The atmosphere was filled with joy, vigour and fragrance.
The activity was carried out with the objective of bringing students together, breathing in fresh air, enhancing creative writing skills and above all to welcome the beautiful season of spring. All students enjoyed and felt rejuvenated; ready for a new academic year.
Spring Fiesta Activity (Class 7th)
Spring Fiesta Activity (Class 8th)
Spring Fiesta Activity (Class 9th)
Spring Fiesta Activity (Class 10th)