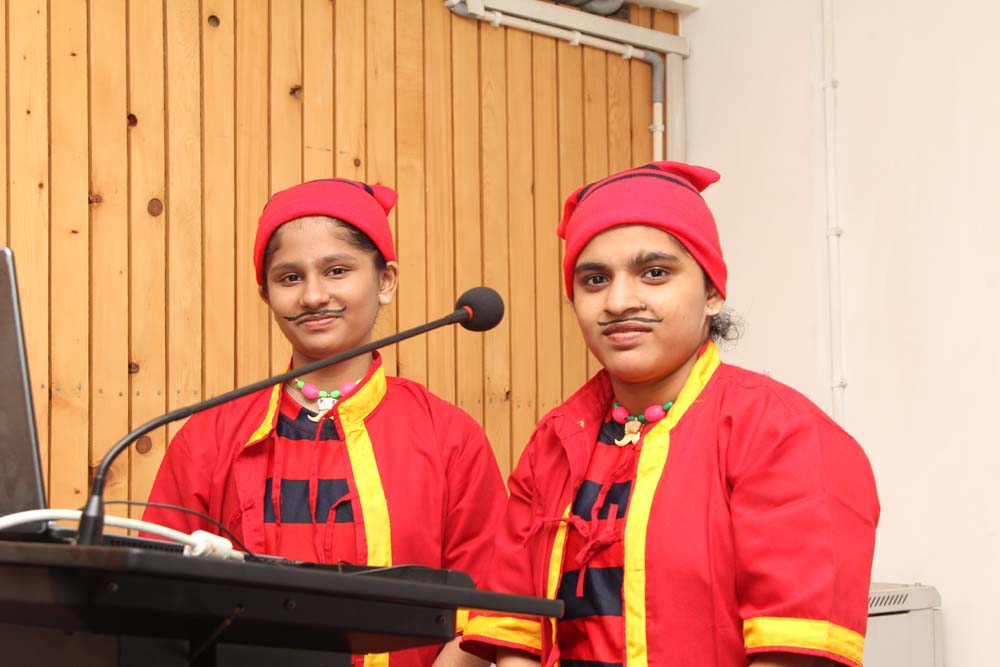 Student Cultural Exchange Programme Pragnya Bodhni School, Mumbai
---
As a part of Domestic Class Exchange Program, Delhi Public School, Srinagar recently hosted a delegation from Pragnya Bodhni School, Mumbai from 22nd August to 27th August 2022. The program was coordinated by Ms. Syed Sumera, Coordinator, International Affairs. A team of 8 girls and 2 teachers were part of this exchange program.
As the students arrived, they delegation was welcomed enthusiastically. The students were on a campus tour in the morning to experience the world-class infrastructure and the diversity on campus. They were enthralled by the way the academic infrastructure and facilities were provided to the students at School. They were happily sharing their experiences after seeing the wonderful green campus. The orientation program began post the tour of the school with the Principal of the school, Ms. Shafaq Afshan who gave her valuable insights to the students. She interacted with students followed by a brief introduction of DPS Srinagar and Kashmiri Culture.
To have the further enhancement of cultural exposure, special sessions and trips were organized for the students from 22nd August to 27th August. The delegation was taken to Dala Lake, Shikara rides, Shankarachariya Temple, Hazratbal Shrine and Kheer Bhawani Temple. Day trips were oragnised to Pahalgam, Manasbal, Pari Mahal and the Mughal Gardens. The program also entailed a visit to visit a Houseboat in Dal Lake to gather an experience of "floating houses".
Apart from the cultural heritage visits, a special story telling session was organized in the Junior College Auditorium wherein the guest teacher, Ms. Anjum Panna read a book titled, "What Do You Do With an Idea" to the students of Class 7th and 8th. The narrative was very enchanting and thought-provoking that sparked an abstract discussion on the nature of ideas and creativity. The session concluded with some interesting fun filled activities with the audience that was enjoyed by all. Also the students attended the Radio session with the School's Radio Jockey, RJ Nasir. The delegation shared their experiences of how the exchange program gave them an intercultural learning experience and helped them in understanding diversity in terms of culture and people.