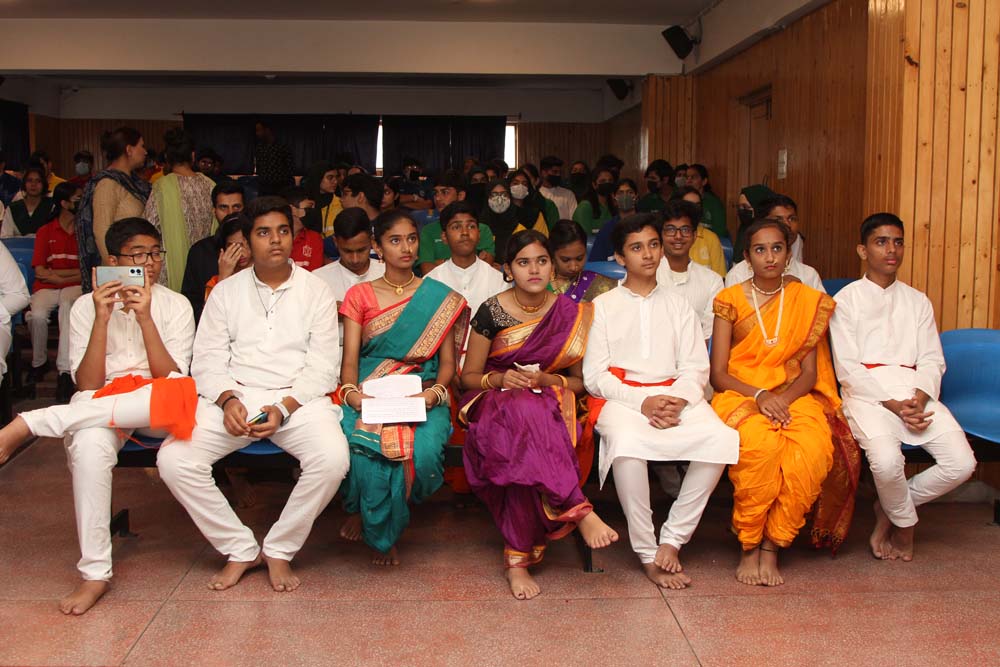 Student Cultural Exchange Programme Sarhad School, Pune
---
DPS Srinagar added a new chapter in its endeavor to establish a tradition of cultural exchange. 13 students, 2 teacher and a local coordinator from Sarhad School, Katraj Pune visited DPS School Srinagar as a part of this week-long exchange program from 25th July till 31st July, which was organized by department of International Affairs, DPS Srinagar. It was an excellent opportunity for students, teachers and all quality enthusiasts to build knowledge of each other's state, people and culture. It enabled students to acquire awareness and skills to prepare them for being a perfect citizen of the world.
The welcome given to the batch of 13 students and 2 teachers from Sarhad School, Pune had everyone touched to the core of their hearts. These students and teachers resided within the premises of the host school as part of this program for a rounded exposure to the Kashmiri Culture. The plan consisted of tour of school and a meeting with the Principal, Ms. Shafaq Afshan. While addressing the delegation she said that this student's exchange programme is a great opportunity to learn about Kashmir's language, culture, traditions, music, food etc. and everyone should make the most of it.
As part of the tour, the students explored various places of historical and cultural significance in the valley. They visited the famous Mughal Gardens, Kheer Bhawani Temple, Hazratbal Shrine. To experience the flora and fauna of the state, the students visited famous tourist destinations of Kashmir, Dal Lake, Cheshmashahi, Gulmarg, Dodhpathri, Pari Mahal and Manasbal Lake etc. The students also visited a local village school at Bandipora, which was icing on the cake and added to the grandeur of the trip.
During the stay, students from both the states had a chance to exchange views on traditions, culture, lifestyle, education, etc. They engaged in indoor and outdoor activities, fun games and friendly matches. The visit was an enriching experience overall as the students got a chance to understand similarities between the two state and gave them a unique platform to exchange their views, thoughts and ideas. The students were enriched with varied learning and ways to evolve as a total quality person!