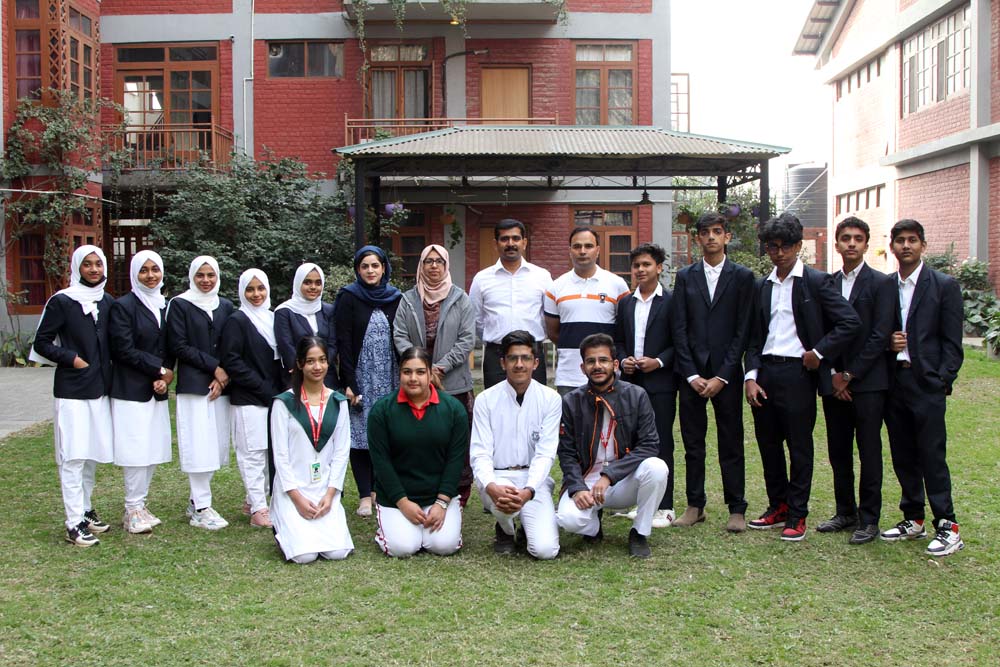 Student Cultural Exchange Programme with Mount Guide International School Kerala
---
Continuing with its efforts of empowering students from varied backgrounds to befriend each other and break national and international biases, DPS Srinagar organized a cross-cultural collaboration with Mount Guide International School, Kannur, Kerala. The fourth exchange programme of the current academic year took place from 7th to 15th October, 2022. A total of 10 students, full of energy and enthusiasm along with their teacher Incharge and Executive Director participated in the exchange program.
On 7th October, the student contingent group from Kerala reached the school campus at around 8.30 p.m where they were welcomed along with a short briefing followed by dinner.
The next working day, visiting participants were taken for a bird walk around the campus followed by an interactive session with the Principal, Ms. Shafaq Afshan. She addressed the group and said that, "the exchange program is an indefatigable promoter of learning, and vital in breaking down the barriers to cultural understanding and securing world peace for future. Infact, it is a key to achieving international competence hence should be encouraged by all means possible". After that, she interacted with the students followed by a brief introduction of DPS Srinagar and Kashmiri Culture.
After the formal session, the contingent group was taken for tours according to a series of engaging, erudite and specially designed plan, covering many hotspots of Kashmir including the Pahalgam, Gulmarg, Sonmarg and Manasbal. Their visit list also included places of historical importance and heritage sites like Mughal Gardens, Pari Mahal, Khanqah-e-Moula, Hazratbal shrine, Jamia Masjid and Aali Masjid. Apart from the cultural heritage visits, a special Shikara ride was organized for the visiting group in the Dal Lake. Everyone loved the place for its pristine beauty and the view-points from where people get to see a panoramic view of the city.
On the last day of the programme, the team participated in the valedictory function. They gave a brief presentation on the Kerala, its culture, festivals, foods, etc. It was followed by some beautiful performances by the Kerala students which included dance, few songs, fashion show, and most interestingly a martial art show. Also the students attended the Radio session with the School's Radio Jockey, RJ Nasir sharing their experiences of how the exchange program gave them an intercultural learning experience and helped them in navigating the education system of DPS and has also greatly expanded their understanding diversity in terms of culture and people.