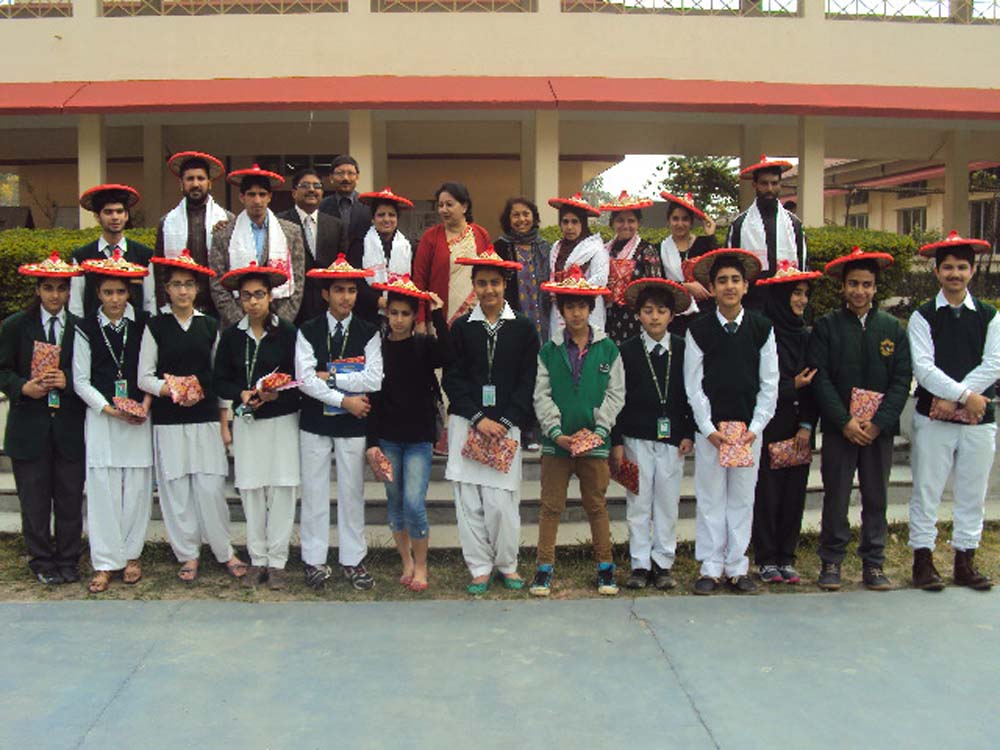 Students' Exchange Programme to Assam
---
"Learn and enjoy! Don't hesitate to enrich your life! You'll get what you want and be surprised by what you never expected."
Invalid Displayed Gallery
The students' exchange programme between Delhi Public School, Srinagar and Delhi Public School, Numaligarh (Assam) took place from 18th of January, 2014 to 28th of January, 2014. The group consisted of fourteen students accompanied by seven staff members. During the course of one week, both the students and the teachers from our school attended the classes in the host school, interacted and exchanged ideas with them
and thus enriched our experiences and widened our horizons. We also got the opportunity to visit several places there. We visited one famous Kaziranga National Park, Numaligarh Oil Refinery, tea estates, etc. We enjoyed the hospitality of the host school.
On both the occasions of Republic Day and felicitation ceremony, we showcased our rich Kashmiri culture by putting up various cultural items. They called it a historic moment for two schools of disturbed states to come together on a common platform. We loved being so far away from our comfort zones. For all of us, the entire experience was cherishable and enriching for we have made friends and memories which will last for a lifetime.
Report by: All the staff members that had been to Assam for students' exchange programme.