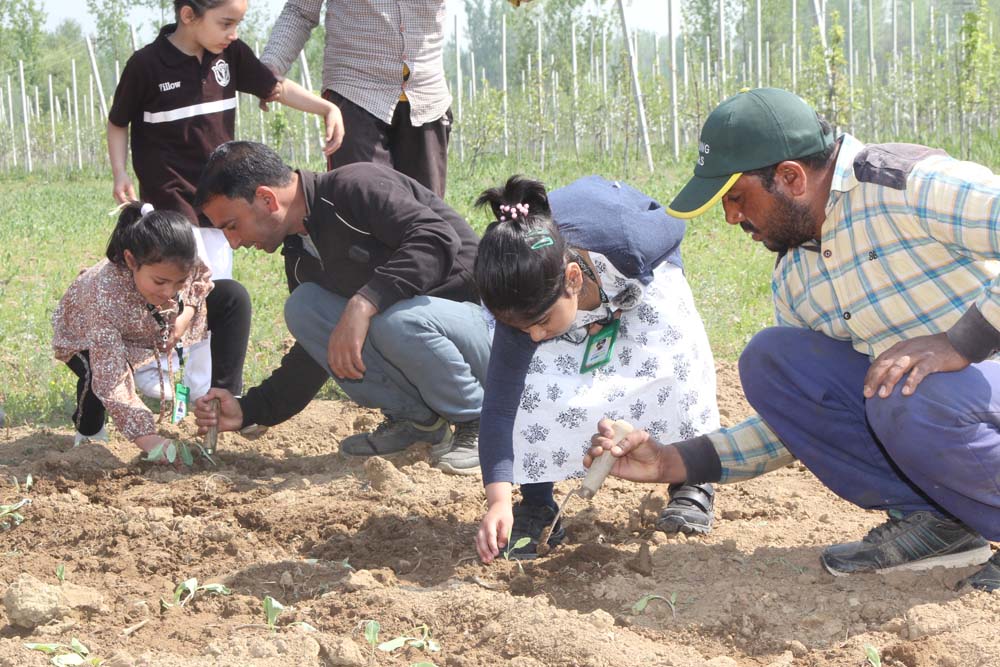 Students of grade I and II visit farmhouse
---
Planting trees connect children with nature and shows that their hard work and care can make a difference in the world.
In this endeavour, Delhi Public School, Srinagar organised "A day out at farmhouse" for students and teachers of class 1st and 2nd on 2nd & 4th April 2022 respectively.
The day began with a message about planting trees to save the environment. Teachers made children aware of natural life, weather, and Mother Nature. Children were excited to know about different plants and the useful things we get from trees. The farm instructors and teachers engaged children in planting saplings of collards "Haak" (saag) and cauliflower. They made them learn about gardening and growing healthy and nutritious food.
The visit to the farmhouse provided an opportunity for children to connect with nature. It was a hand on experience for them to learn in a fun and practical way about trees and the role they play in the health of the environment and the community. They developed sensitivity towards the environment and pledged to plant more trees and keep their surroundings green and clean.