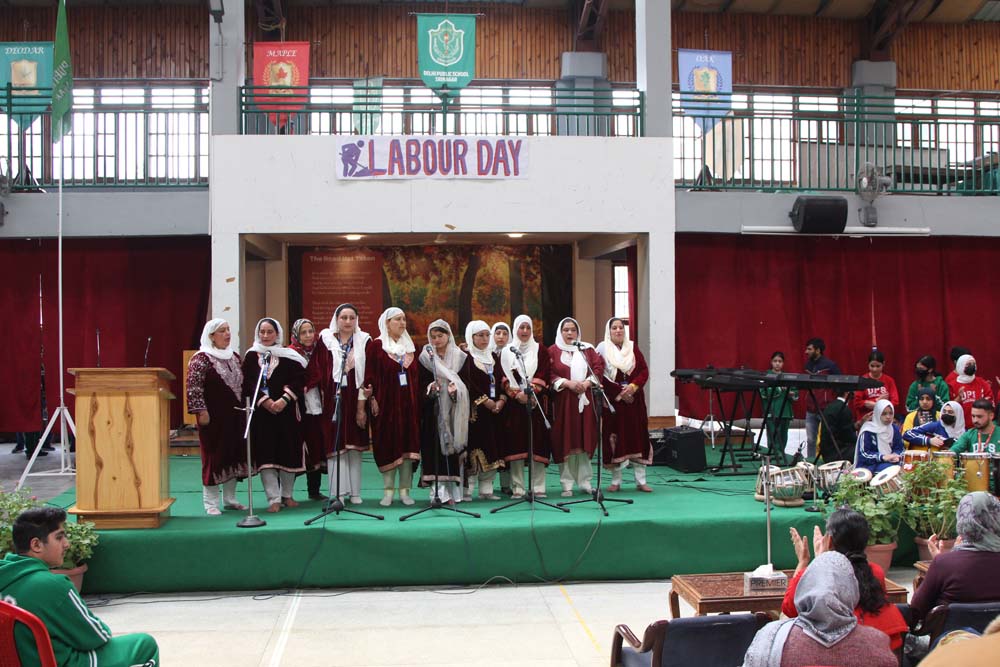 Support Staff at DPS Srinagar Recognized and Honoured on Labour Day
---
Delhi Public School Srinagar held a special event on May 1, 2023, to commemorate Labour Day and recognize the immense contributions made by the attendants, drivers, and support staff of the school.
The event began with a ceremony in which each support staff member was honoured with a shawl as a token of appreciation for their hard work and dedication to the school. The staff were also presented with some other gifts to acknowledge their hard work and dedication towards the school. Following the ceremony, the school organized a lunch for all the support staff members as a gesture of gratitude for their services.
The school management expressed their admiration for the support staff and acknowledged their indispensable role in maintaining the school's high standards of cleanliness, hygiene, and safety. "We organized this event to recognize and honor the contributions of our support staff, who work tirelessly behind the scenes to ensure the smooth functioning of our school. They are the unsung heroes of our school, and we are fortunate to have such a dedicated and hardworking team," said Ms. Shafaq Afshan, the Principal of Delhi Public School Srinagar.
The support staff members were thrilled to be honoured and appreciated by the school management. The event was a great success and served as a reminder of the importance of recognizing the contributions of the support staff who play a crucial role in the functioning of the school.
The event also featured a series of heartfelt performances by the students, showcasing their appreciation and gratitude towards the support staff. Students also shared their thoughts on the importance of labor and the need to respect the rights of workers. The support staff members were touched by the performances and felt proud to be part of such a warm and welcoming community. The event served as a reminder of the importance of building strong relationships and fostering a sense of community within the school.
On the occasion, Mr Vijay Dhar, chairman of the school said, "We are extremely grateful to our support staff, who work hard every day to ensure that our school is kept neat and clean. Their efforts often go unnoticed, but they play a critical role in maintaining the hygiene and safety of our school environment. We also appreciate our drivers who are always punctual and ensure the safe transportation of our students. On behalf of the school management, I express my heartfelt gratitude to all the support staff for their dedication and commitment towards the school."