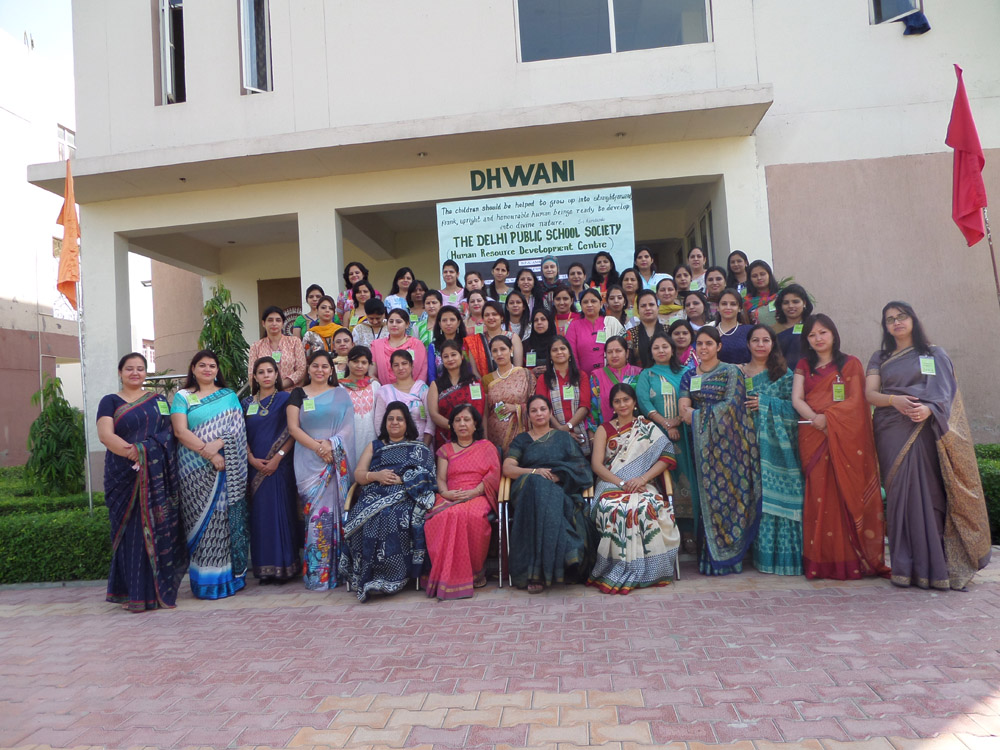 Teachers attend 'Early Childhood Education' Workshop
---
Early Childhood is a crucial stage of life in terms of a child's physical, intellectual,emotional and social development. The learning capabilities of human continue for  the rest of their lives but not at the intensity that is demonstrated in the preschool years.
With this in mind, Early Childhood Education (ECE) workshop was organized from 8th October to 10th October, 2015 by Delhi Public School, Society and the venue for the same was DPS, Amritsar. Two teachers from 15 schools of various cities of Punjab, Himachal Pradesh and J & K (north zone) had participated in this workshop. Our teachers from pre-primary wing namely Ms Fozia Qadir, Ms Jasleen Kour and Ms Masarat Jan also attended the workshop to learn how to improvise childhood education. The resource persons were Dr. Sharda Manocha (Joint Director HRDC-DPS Society), Ms Gargi Sengupta (DPS Society) and Prof Renu Gulati (An expert in Child Development).
All the resource persons emphasized on providing an open and positive atmosphere to children because that will not only support what goes inside the classroom, but will also instill the desire to learn in them. They added that curriculum must be based on moral values that should be inculcated through examples,not by force. Prof. Renu  Gulati also shared some tips to resolve behavioural issues of children. Dr. Sharda stressed on planning lessons by keeping multiple intelligences in mind. Ms Gargi Sengupta emphasized on using child's potential by letting them use their own strategies to handle tasks independently. The ideas floated there at the workshop was collected by DPS Society and would be implemented at the primary level so that children could enjoy their classroom learning.