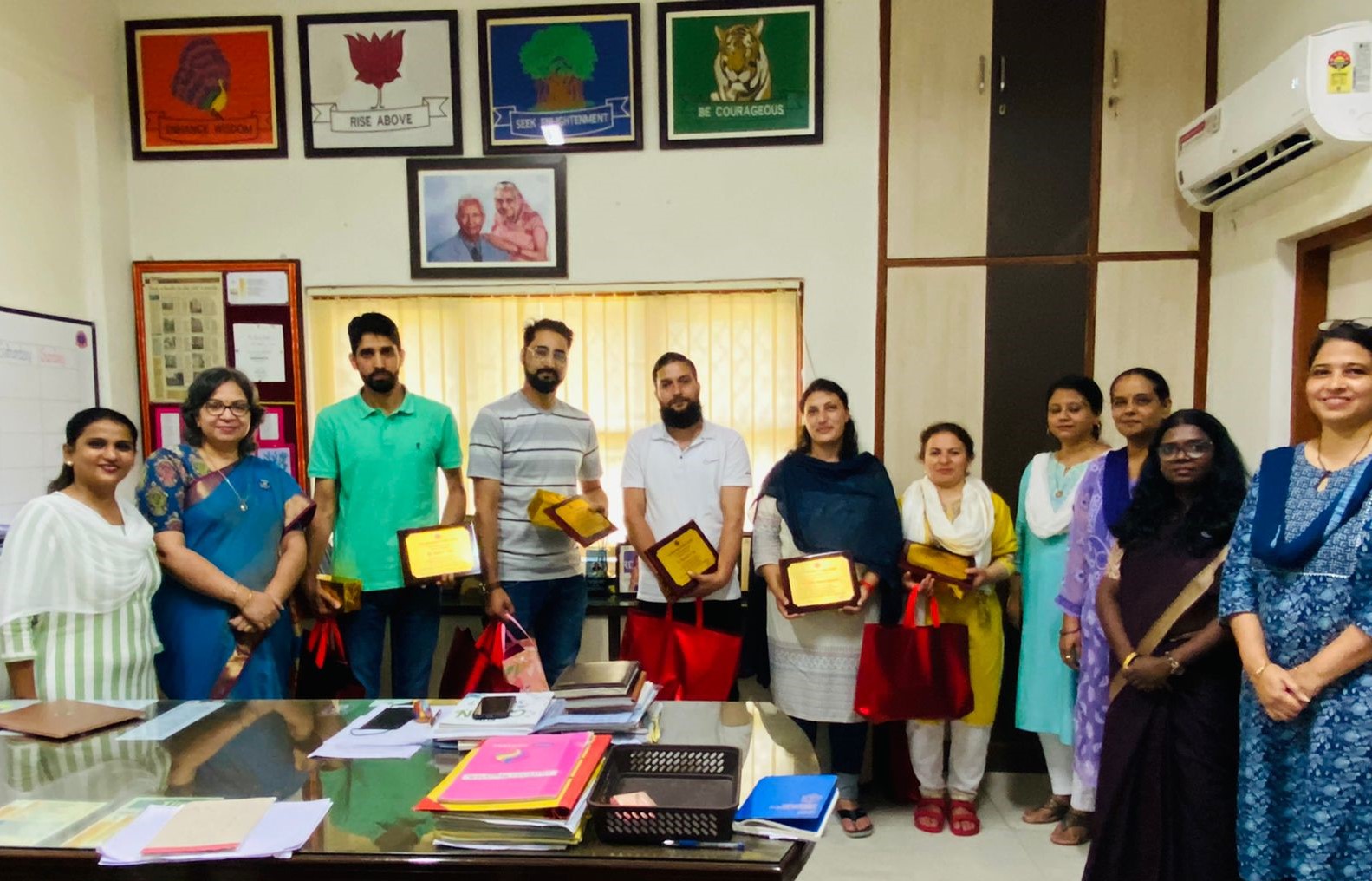 Teachers' Exchange Programme to BKPBS Mumbai
---
DPS Srinagar initiated a Teachers' Exchange Programme from 12th July to 21st July, 2022 with ADITYA BIRLA EDUCATION ACADEMY KALYAN, MUMBAI, with the aim of facilitating knowledge exchange between schools and ensuring that partner schools adopt the best practices of each other.
A group of five teachers from DPS Srinagar visited B.K Birla Public school, Kalyan, Mumbai for the exchange programme that emphasized on creation of new opportunities and to learn about the different study cultures that are being exercised over the years for the personal development of an individual.
Both the schools were in a twinning arrangement as part of which knowledge-sharing took place through a range of activities. The programme sought to bring teachers on a common platform while strengthening school management and administrative capabilities.
It was the common view of all the participating teachers that the programme has helped them to learn new teaching pedagogy and proficiency and also helped them to explore new cultural and educational philosophy of the place.
One of the teachers said, "I was deeply impacted and influenced by the teaching –learning approaches and pedagogies employed there which are the experimental learning modules, art integration, competency based learning, 21st learning strategies and latter-day challenges in education. It is worth a mention here that the teaching methods employed in Social Studies through Discussion, Story- telling, and Brainstorming besides the wonderfulness of fish – bone analysis and Pair share made this programme a million dollar venture for us. Student involvement in teaching – learning process was maximum, different teaching apps were used in order to make lesson more interesting like PADLET, WAKELET, FLIPGRID, QUIZZIZ/MENTIMETER/KAHOOT."
Overall, it was a wonderful experience interspersed with memorable moments, and precious learning experiences. Such cross-cultural trips aid development of a cosmopolitan temperament which is the life blood of every effective learning culture.