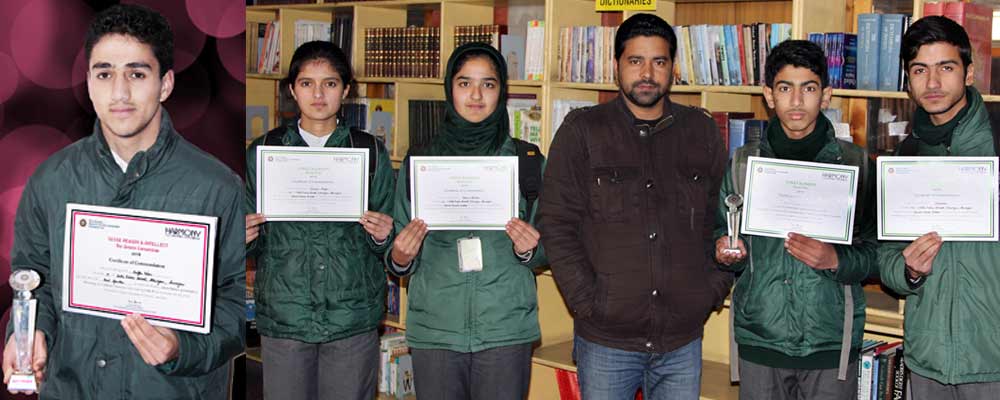 Dipsites bag prizes in Annual – The Global Education & Leadership Foundation (tGELF) Program
---
The Annual TGELF program was held in The Scottish High International School, Gurgaon on the 28th and the 29th of November 2015.  400 students from 60 schools of 3 countries took part in this program. Various events were held over the two days of the program where the different schools were given a chance to show their talent in Art, Drama, Debate and Leadership.
Our school participated in 3 different events namely the 'Sense, Reason And Intellect' Debate, 'The Street Blenders' Street Play competition and 'Magic With Colours' Art Competition.  Our Students performed very well comprehensively defeating the opposition team in the debate. Later in the day Our Drama Group performed a play On the theme 'Hatke Bachke' highlighting the grave issue of sexual harassment of Indian Women.  The performance was met with loud applause and appreciation by the audience. Alongside the play, one of our students took part in the art competition on the theme 'My School In The Future'.
In the final Debate Competition few students from our school posed interesting and valuable questions to the debaters which made the debaters think deeply about the topic and were applauded by the audience. For purpose of interaction and making of  new friends from the other competing schools, the host school had organized a DJ Night where the students danced and had fun away from all the pressure of competition.
The next day, a closing ceremony was held in the auditorium after the presentation of the projects by the Youth Leadership contestants. Our School bagged Special Prize for their performance in the street play. The students of drama team were Saud-Al-Rashid, Shah Hanan Shafiq, Adain Shabir, Jannan Kazmi.
Anoosh Ashai took part in the Art competition. The members of the debate team were Rutba Aale, Tehleel Nazir, Anusha Wani and Zaffer War.  Zaffer War also made the school proud by winning the 'Best Speaker' award for TGELF 2015.