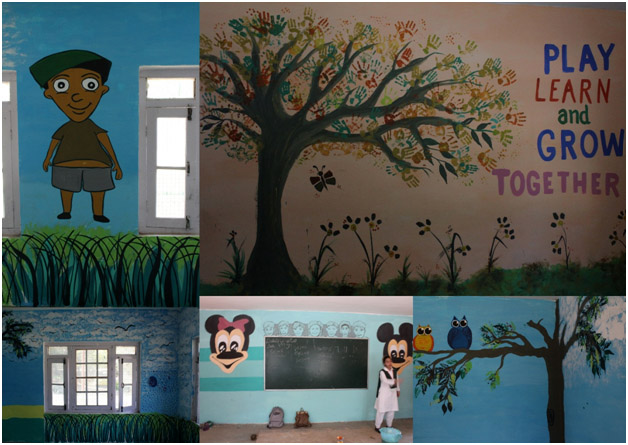 tGELF Harmony 2017 (Chandhara Heritage Village Visit)
---
Number of Visits: Students visited the school four times.
Total number of students: 36
Students in charge: Sussanne Aftab and DawoodBazaz.
Teachers accompanying: Mr. Sajid Reshi, Mr. Asif Iqbal and Ms. Munaza.
Details:
For participation in the Youth Leader Tgelf program, students were allotted the topic " Quality Education". The selected students, along with their mentor, and some other students chose to work upon the Chandhara school in the village adopted by Delhi Public School Srinagar. Two of the following room were chosen for the Wall painting.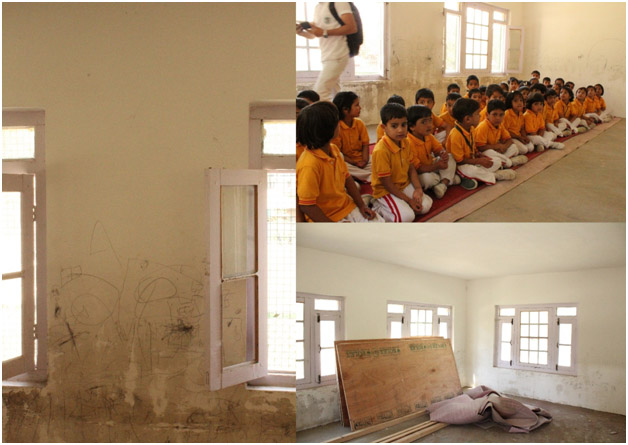 Fine Arts department painted these two rooms for 3 days. The department was headed by Mr. Asif Iqbal and under him 18 students who doodled on this wall.
After 4 Days, the rooms looked like this: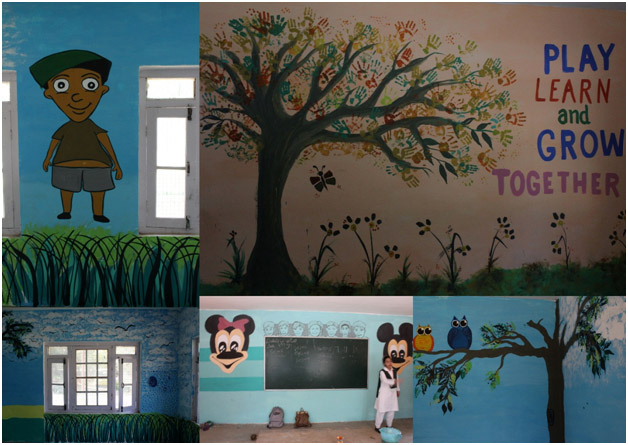 In addition to painting the walls, a session was held by the drama savers club of Delhi Public School for the students of Chandhara school, who presented the play on social issues.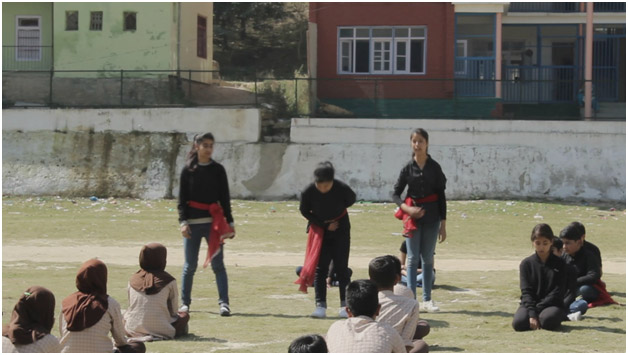 A counselling session was held by Ms. Munazah (the school counsellor) on issues relating to household problems, and the effects of agitation on the minds of students. The session was effective as many students shared their experiences.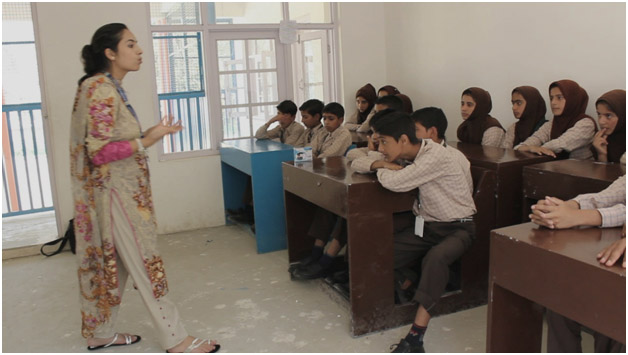 In addition to all this, the students themselves donated 500 arts notebooks and Notebooks. The school also donated three boxes of story books to the students of Chandhara.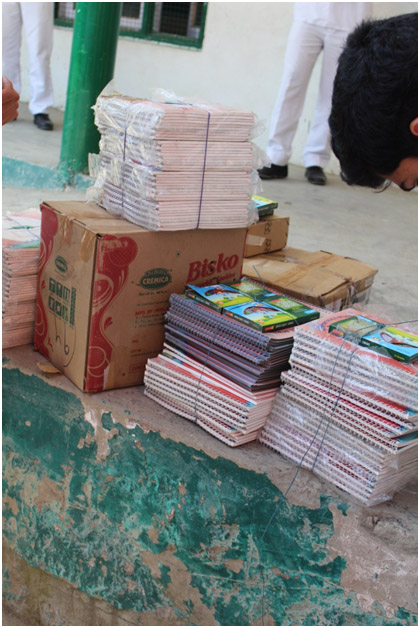 The four days were a learning experience for all those who were participating.