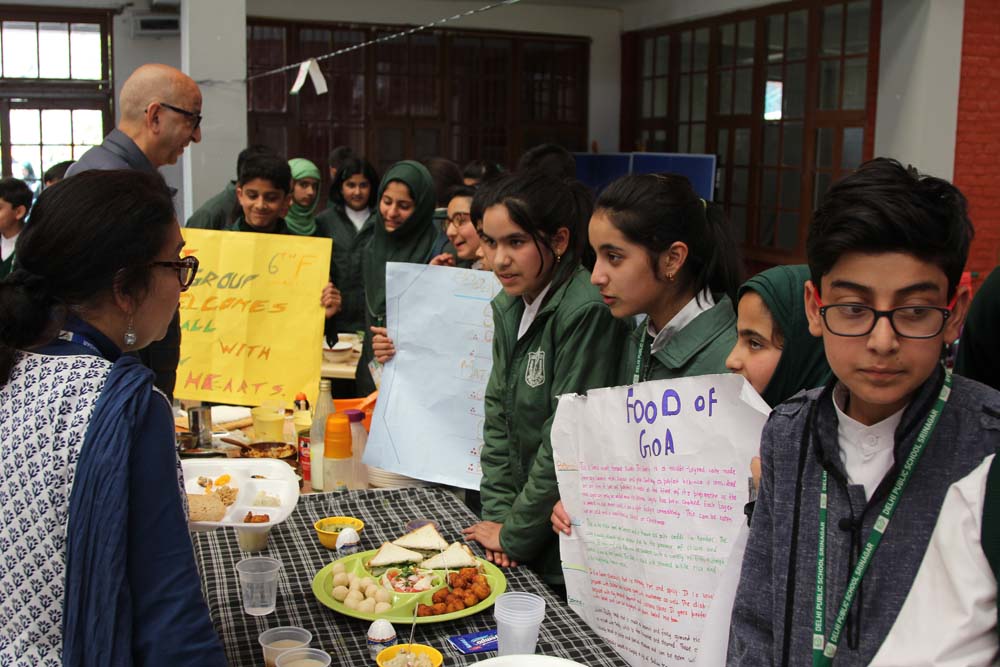 Thali Day
---
The students of Pre-Middle wing celebrated 'Thali Day' to showcase the concept of Unity in Diversity. The event was kicked off on 28th April, 2016 in the Indoor Stadium of our school. It was a movement for healthy, affordable and sustainable food. The students of class 6th chose 'Indian Cuisine' to celebrate 'Thali Day'. Students exhibited a wide variety of regional and traditional cuisine of all four directions of India being it Kashmiri Gustaab to Sambhar of South. The real slogan of the day was 'Its a time for DPS, Srinagar to eat real'.
The goal of this event was to teach students how to navigate through the food system to find real diversity. All the students represented four directions of India i.e North, South ,East and West.
The occasion was honoured by the chairman Mr. Vijay Dhar of the school. All academic incharges, activity incharges and teachers appreciated and encouraged the students for their determination and active participation in the event.
The event was concluded with joy and happiness.