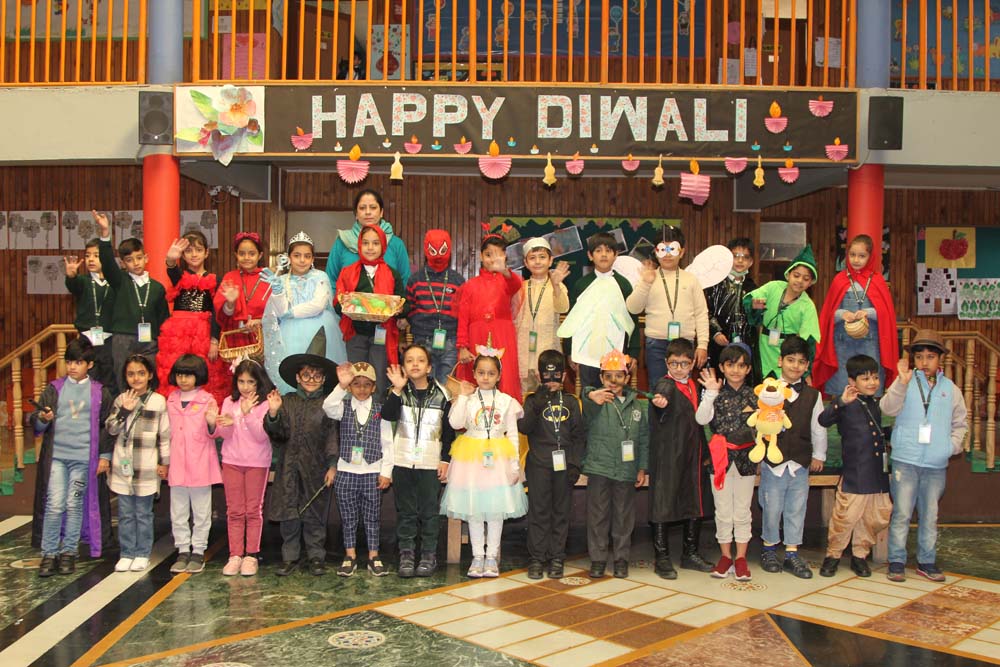 The Book Character Day cum English Exhibition held
---
Book Character Day is a way to allow kids to participate in the fun of dressing up while meeting curriculum objectives.
The Book Character Day was held by the English Department of Delhi Public School, Srinagar on 28th October, 2022 with an idea to trigger the imagination of children and make them feel their favourite characters. The Friday Morning gave a festive look as the students paraded through the school hallways dressed as their favourite book characters.
A paradigmatic sort of aroma and ambience was witnessed in the environs of the school. The corridors seemed to be terrestrial paradise and a complete portrait gallery of clear cut Fictional worlds, garnished with tabulations of the unprecedented litterateurs. The pundits of the English Faculty had come in with their best to come up to the fanatics of their mentees. The children procured an idiosyncratic and fecund savoir faire.
The event helped the children develop the literacy skills and promote creativity. Children also created different reading response posters, bookmarks based on their favourite books, grammar anchor charts which enhanced the outlook of classrooms and corridors marking the essence of English Exhibition.
The ardour among the children was a feast to the eyes and gratification to the heart. The lovers of the language had dressed up convincingly in the favourite character of their choice and prepared well rehearsed dialogues and speeches which they delivered effectively and to the best of their ability. These participants had used their imagination, thinking skills and innovative ideas to bring alive the poets/authors and fictional characters of yesteryears as well as Contemporary ones to the forefront of Classrooms and beyond……One could witness the display of passion, group dynamics and leadership qualities in children who had the time of their life. They dispensed more than sufficient and astonished us with their sublimity.
Evidently, a lot of hard work and research had gone into making this event a huge success.