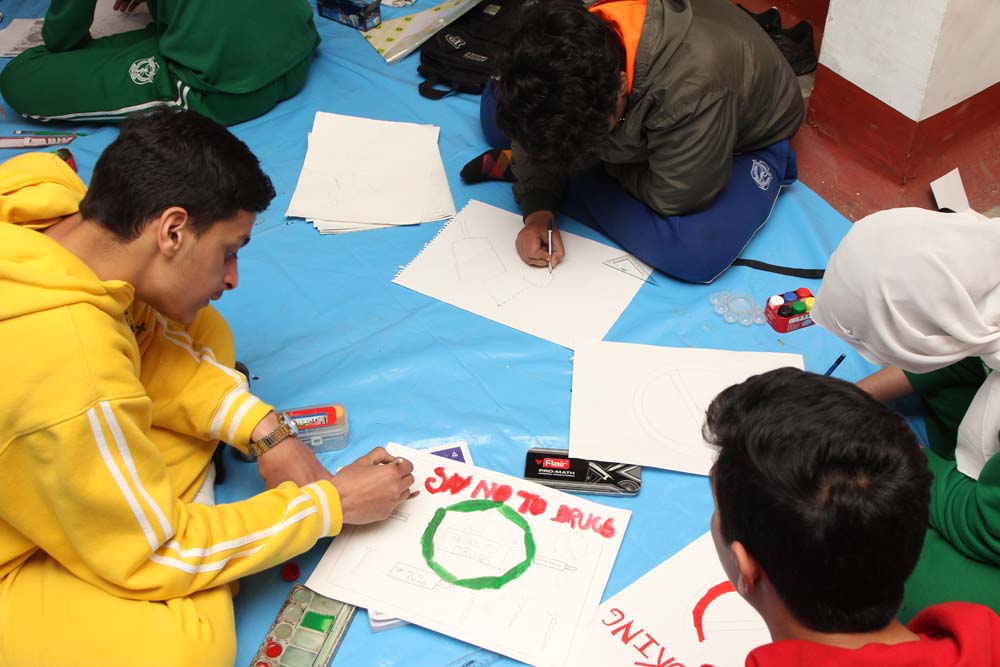 The Department of Arts organised a poster design contest focused on raising awareness about the negative effects of drug use and social media
---
"Art is the best brain exercise" (Pablo Picasso)
Visual arts department DPS Srinagar organized an Interclass poster competition from class 9th to 12th on April 19th, 2023. The theme of the competition was – Stop drugs & Disadvantages of social media in which about 150 students participated, to channel their inner artist and paint their imaginations through different mediums of art on the given topics.
The aim of the competition was to create awareness about issues related to drugs & excessive use of social media and sensitize youth towards social issues and ask for their point of view. Through this competition, students channelize their energies towards creativity and positivity and blend it with a passion for drug abuse and menace of social media.
It was both an interesting as well as enjoyable activity that encouraged student to express their thoughts through paintings and sketches. The young learners displayed their imaginative skills through a collection of posters. The competition was enjoyed and appreciated by all the students who participated with full enthusiasm.
Also on the day, art activity of paintings on kitchen items was organized. It was a fun activity. Students enjoyed and learned how to decorate their favorite items with beautiful art expressions. In addition to self-expression, the activity develops lots of important skills, creativity & art concepts in students.