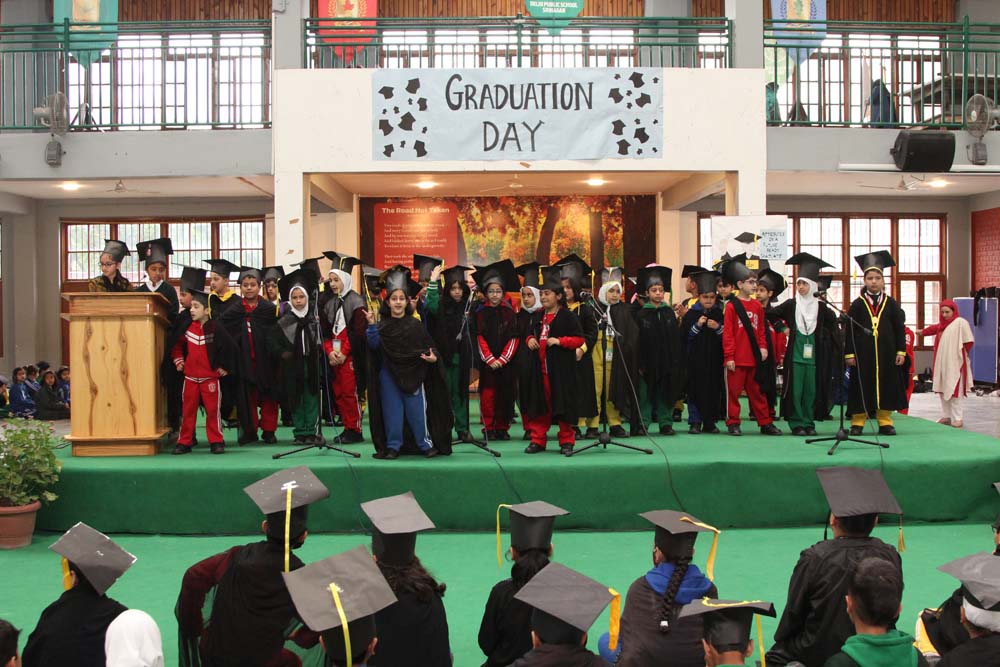 The Graduation Day Celebration of Class III
---
Delhi Public School, Srinagar celebrated Graduation Ceremony of Class 3rd on Wednesday 3rd May to acknowledge the students' academic achievements and celebrating their first tiny step towards their successful future. It was a happy and momentous occasion for the little ones as they gathered to celebrate the culmination of their lower primary years.
The programme commenced with a prayer followed by group songs which was beautifully sung by the students. Children performed dance on peppy numbers expressing their joy on graduating to the Class 3rd. Through their foot-tapping dance on "Badal pe paun hain" the children showcased their love for various activities that they have imbibed in school.
The most important part of the Day- Graduation Ceremony started with the smart tiny tots of lower primary dressed in graduation robes and caps walking the stage. Finally, The Principal Ms. Shafaq Afshan along with the guests felicitated the students with a Certificate of Graduation. She congratulated the little graduates and their parents on this momentous occasion and appreciated their involvement in their child's learning. She complimented the graduates on their achievements, also congratulated the teachers for their dedication and hard work in shaping the students through education and other co-curricular activities.
The day was full of excitement and it will be remembered for many years to come, as the graduates embark on the next stage of their lives.
Congratulations to our little graduates. Go ahead and win over the world!