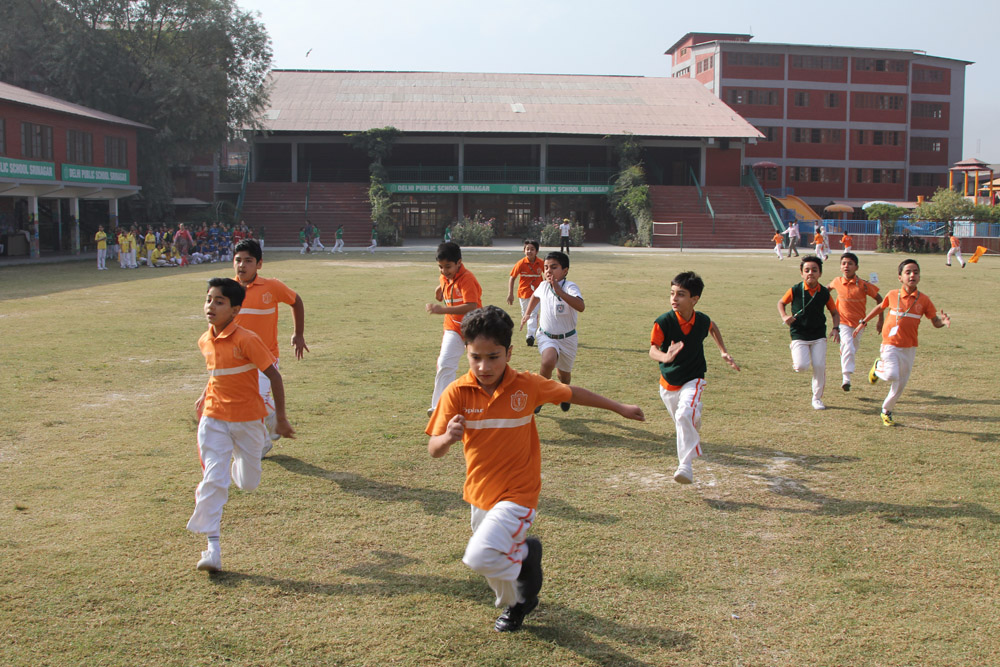 Three day sports event for grades 3rd and 4th held
---
'All work and no play makes Jack a dull boy.' – English Proverb
This proverb highlights the importance of playful activities in our life. With this objective in mind, the school organized a three day sports event for grades 3rd and 4th from 26 September 2017 to 28 September 2017. It's objective was to develop a healthy competitive spirit among students and provide them an opportunity to display their physical prowess.
The sports event commenced with a keenly contested inter-house race. Various other inter-house competitions were also held. They included 100m race for boys and girls, the much anticipated relay race for both boys and girls, lemon and spoon race followed by hurdle race.
The students thoroughly enjoyed the events and participated enthusiastically. They learnt that it is the spirit of participation that counts, not victories and losses.