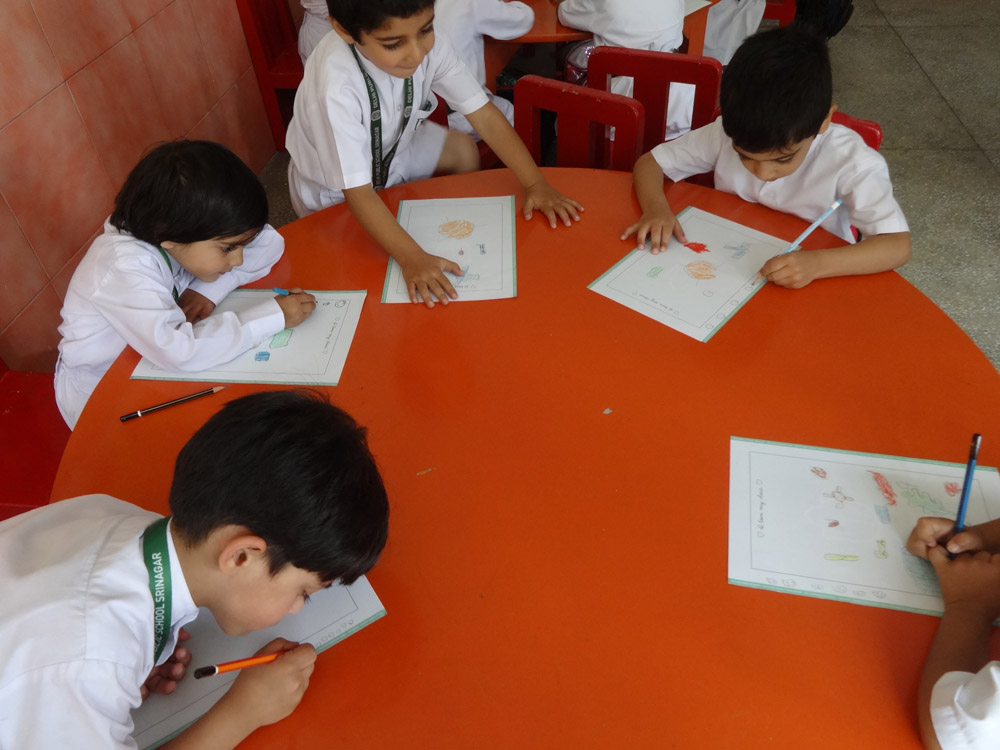 Tiny Tots – Exploring the artist within…..
---
LKG – Class 2 students showed their true colours, unleashing the artist and writer within them.
It was delightful to observe students concentrating while drawing and writing a few lines on the themes given to them.
While LKG drew on the theme 'I love my class'; UKG 'I love my family'; Class 1 and 2 beautifully depicted their feelings on the themes 'We all are one' and 'Happy days are here again'.
We congratulate our students and their parents for motivating them to express themselves, each in his/her unique way.
Invalid Displayed Gallery