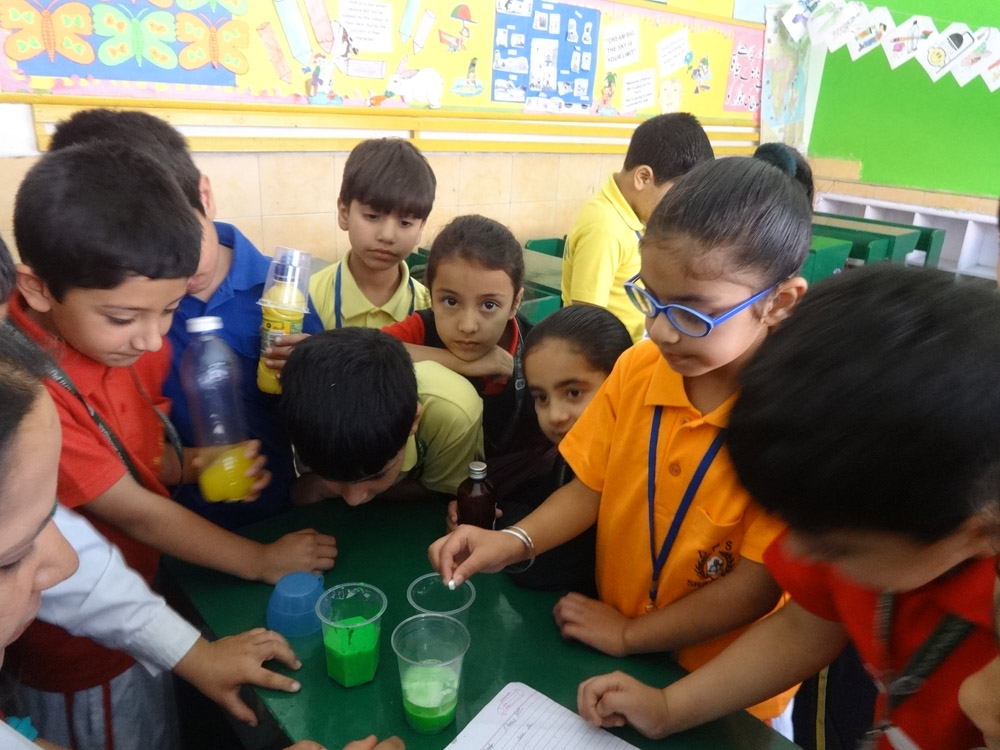 Tiny Tots Friday Activity
---
Learning by doing actually proved here when…….
LKG and UKG made bubbles from soap and had fun blowing bubbles and trying cool experiments to learn how bubbles are made!
Class 1 and 2 made a lava lamp by using oil, poster colours, Alka-Seltzer…….They were excited to see funky balls of lava moving around like a real lava lamp…..fun science experiment brought exciting world of science to their lives.