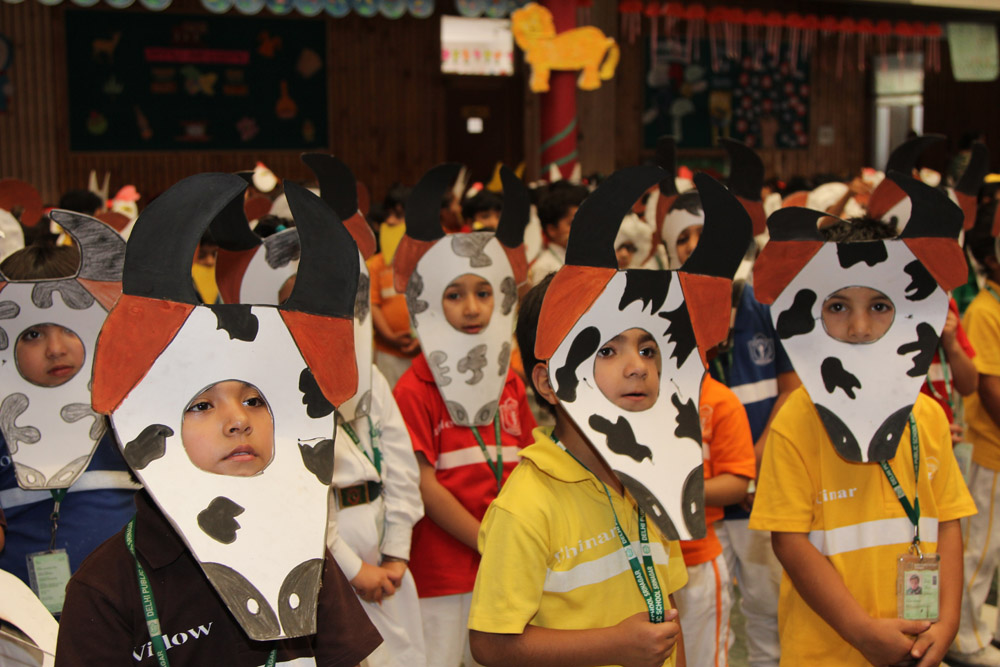 Tiny Tots organizes a special assembly
---
A special assembly was organised in tiny tots on 31st August, 2017 to mark the culmination of the ISA (International School Award) project "Animal Planet ". The project was jointly started by both LKG and UKG in the first week of August, 2017.
During the course of one month, many activities related to the project were conducted. Through these activities, children were made familiar with different animals found in India, Australia and America. The activities ranged from collage making, mask making, singing songs, watching videos, Show and Tell, etc. All the children participated enthusiastically in these activities.
The Special Assembly commenced with a prayer 'Lab pe aati', followed by a song "Old McDonald had a farm by LKG students. Next, UKG students danced to the song "Parrots in the jungle say…. ". Both LKG and UKG students delivered stupendous performances. Later, UKG presented a skit depicting the extinction of some species due to human ignorance. The students urged the audience to refrain from polluting the environment. The Chairman Mr Vijay Dhar and his better half Mrs. Kiran Dhar also graced the occasion with their presence. Mr Dhar commended both the teachers and students for their efforts. Mrs Kiran appreciated the effort and reiterated the importance of saving animals.