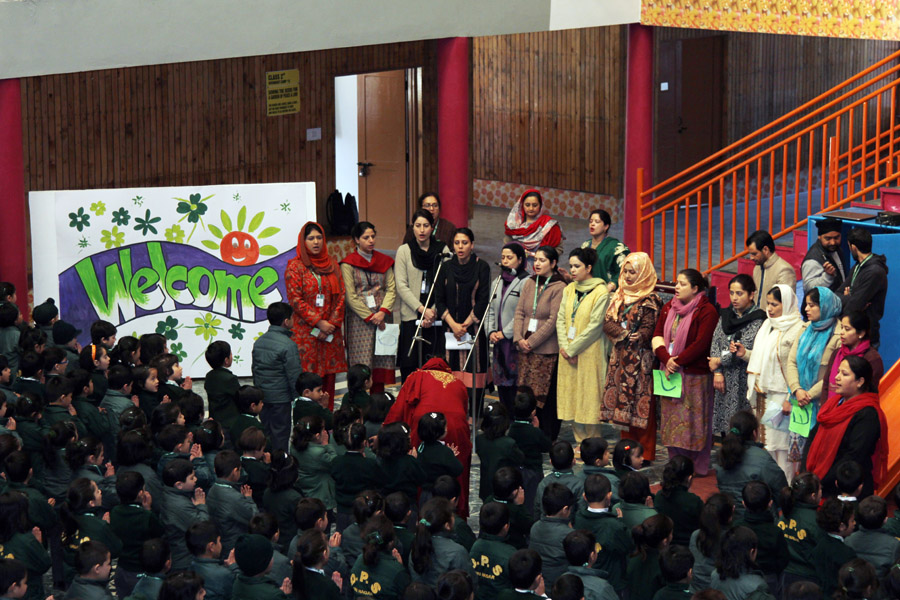 Tiny Tots Special Assembly
---
We in DPS believe in imparting knowledge through innovative methods and one of the most novel one, is through the assemblies. The assemblies offer a visual and fun way of gathering information that is easily understood and retained in the minds of an onlooker.
A Welcome Assembly presented by kindergarten teachers….
Today Tiny Tots had their first ever school assemblage of the new session 2016-17. All the students were energized to be a part of it. As soon as they were asked to line up for the assembly they quickly formed a tidy queue and marched towards the atrium. At the atrium they all stood in the right order and the teacher geared them up for a mass work out. followed by the morning prayer "Lab pe aati hai dua…". Then teachers presented a welcome song to greet the children. Then the other group of teachers performed a skit for the students on imparting good etiquettes in school as well as at home. The children watched and enjoyed the play with bursting keenness and curiosity. Looked like that was their take away for the day. Soon after the skit ended another lot of brilliant teachers presented the traditional folk dance "rouf" for the students. The students couldn't stop themselves from dancing along. The assemblage at last ended with the most favourite songs of all the children, "lakdi ki kathi, kathi pe ghoda…." and "nani teri morni ko mor le gaye….". And, the school dispersed softly into their respective classes in the best doable queue.